Pakistan's $51 billion budget, which increases defense expenditure and emphasizes "elements of real economy," was released.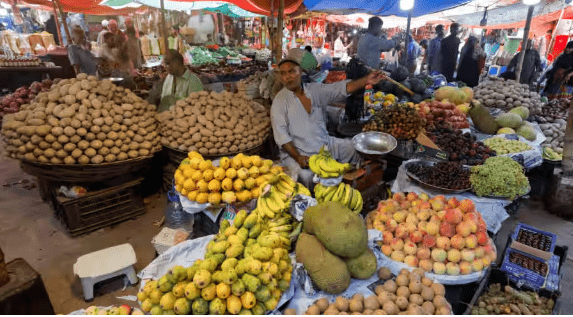 Ishaq Dar, Pakistan's finance minister, presented the yearly budget for 2023–2024 on Friday, June 9, in front of the National Assembly, during the country's severe economic crisis. It had a 14.5 trillion rupee (about $50.5 billion) budget, of which more than half was allocated to repay debt of 7.3 trillion rupees. This is thought to be the government's last budget before the general elections later this year.
The minister's statement that the government will not be enacting additional taxes for the next year was one of the most important points made during the budget address.
Dar, who was reported by regional media, said that the budget is "not an election budget" and that it is focused on the "elements of the real economy". He continued by saying that a "modest target" of 3.5% GDP growth for the next year had been planned.
In preparation for a general election later this year, the government has put aside nearly 950 billion rupees for development initiatives that would win over voters. Other initiatives include up to 35% salary increases for government servants and a 17.5% boost in state pensions. The country's economy is experiencing a balance of payments problem as it tries to pay off its severe foreign debt. Political turmoil for months has made things worse.
Common people are also concerned about the cost of living problem as a result of the country's inability to purchase imports, skyrocketing inflation, and the devaluation of the rupee. A sharp reduction in industrial production has resulted from this. Additionally, Pakistan increased defense budget by 15.5% and allotted more than Rs 1.8 trillion. According to Dar, a budget of Rs 1,804 billion has been suggested for defense, an increase over the Rs 1.523 billion allotted the previous year. Defense spending, which accounts for around 1.7% of GDP, is up 15.5% over the previous year. The debt payments, which will total Rs 7,303 billion in the next year and represent the nation's largest single expense, are the largest component of the yearly expenditures, followed by the costs associated with the defense industry. The minister announced a modest aim of 3.5% GDP growth for the next year.
According to the minister, the budget deficit for the next fiscal year would be 6.54 percent of GDP and the inflation goal for that period will be 21%. The export goal, he said, would be Rs 30 billion, and the remittance goal, Rs 33 billion.