from Islamabad, awful news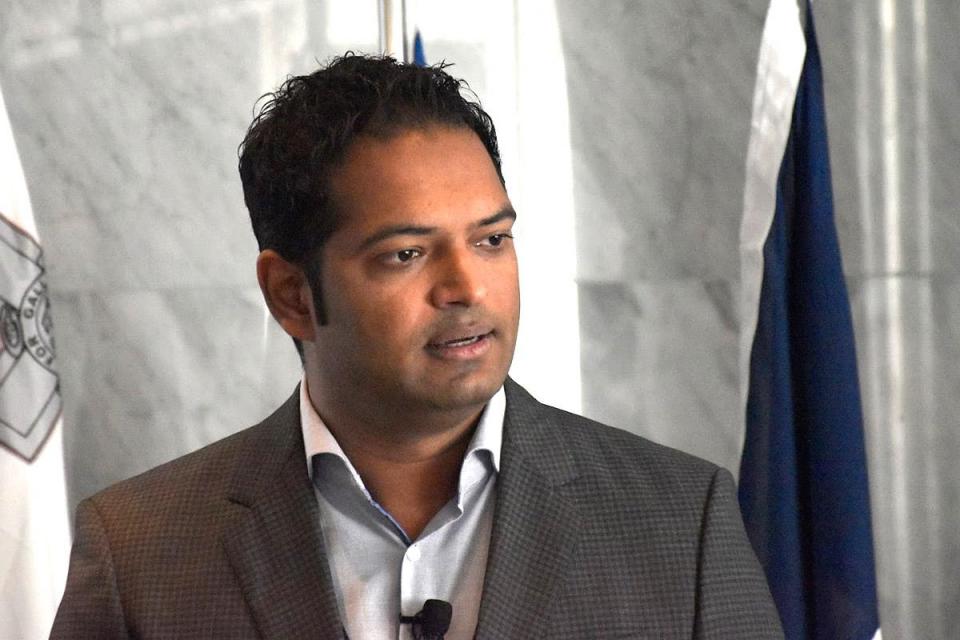 It was strange to hear recent reports of suspected corruption in Malta from distant Islamabad since we don't often get much news from Pakistan. According to the report from June 1, Chris Fearne's close friend Carmen Ciantar received around €430,000 in payments from VGH's Sri Ram Tumuluri.
Fearne has requested that the police look into these accusations, which Ciantar strongly rejects. She has requested permission to testify in the current magisterial investigation into Vitals and has denied any knowledge of the charges.
The Daily Pakistan reported on the money trail, which goes from Malta via Dubai to an offshore firm called Glotal Financial Inc., which the daily said was "referenced" to Ciantar. It is fairly thorough and written in the usual Castille Triad manner.
This Panamanian corporation was founded in 2008, according to web searches, and it was dissolved in October 2022. Nevertheless, despite the specificity and references to the allegedly fraudulent bank transactions, the report provided no proof at all.
How did the Islamabad press determine that the specifics of a shady hospital transaction in Malta would be of any interest to its regular readers?
My cynicism was further increased by the knowledge that the same Daily Pakistan had twice published, on May 14 and 25, weeks prior to the Ciantar article, a thorough account of Steward's complaints and grounds for appealing the court ruling issued in February by Mr. Justice Francesco Depasquale, which deemed all hospital deals fraudulent.
Unfortunately, our local press failed to take note of these two pieces. The third piece, in contrast, was obviously crafted to get noticed.
Eddie Aquilina: How handy it would be to discredit Chris Fearne's reputation as a "clean doctor."
According to the research, Tumuluri is a global scammer who partners with dishonest ministers and officials of Third World nations to generate millions of dollars. There is nothing new to report.
But the true spin, which is obviously intended for local consumption, is that the Labour Party's second-in-command is reportedly not as honest or uninvolved in this mega-million crime as he claims to be.
Because no one in Islamabad is aware of the rifts between the Robert Abela and Fearne factions of the Labour Party in Malta, which have just lately begun to emerge.
Abela has received the most of the criticism thus far, and rightfully so, for serving as a worthless advisor to Joseph Muscat's government and, more recently, as prime minister.
Despite his evident discrepancies, Fearne has been insistent in his public pronouncements thus far that he had nothing to do with the Vitals scandal.
Abela and Muscat have both been feeling the heat of the Steward controversy since February.
How easy it would be if one could undermine Fearne's reputation as a "clean doctor" and raise the stakes by fabricating a story and releasing it online in an English-language daily published in Pakistan, where it would be picked up by the local media. Gain prominence. Some dirt may adhere.
Don't misunderstand me.
I continue to believe that the health minister and the whole Labour parliamentary group were involved in this matter from the start because of their silence in the face of multiple instances of confirmed corruption inside their party.
They consistently vote against transparency and good government. They merely vote to stay in power. Even if surveys indicate that more people are becoming aware that this government and corruption are mutually exclusive, they nonetheless go on in this manner.