Are Political Islam And Muslim Religious Conservatism Regaining Ground? – Evaluation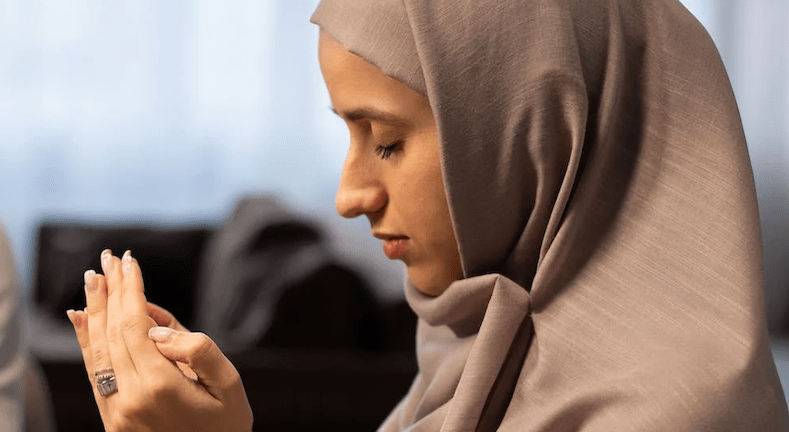 Elianu Hia had no idea that a video he published on Facebook in early 2021 would influence Indonesian legislation and completely alter his life.
Mr. Hia, a Christian living in a country with a largely Muslim population, took issue with Padang, West Sumatra, vocational school administrators forcing his daughter to wear a headscarf.
His daughter's instructor emphasized that donning a headscarf was required in a covertly recorded video. The instructor prompted Mr. Hia to record his daughter's defiance in writing, which was a prerequisite for expulsion. The video gained popularity.
In response, Indonesia's Minister of Religious Affairs Yaqut Cholil Qoumas and his colleagues in home affairs and education vowed to take legal action against state schools that attempted to enforce religious attire in defiance of legal requirements.
The largest Muslim civil society organization in the world and the leading proponent of theological reform in line with the Universal Declaration of Human Rights, Nahdlatul Ulama, is led by Mr. Qoumas. He asserted that religions do not encourage conflict or serve as justification for treating people unfairly because of their differences.
The institution cooperated. The number of Christian girls who have abandoned the hijab has increased during the last two years. On Facebook and WhatsApp, however, Mr. Hia also got threatening messages at the same time. "I lost count," he said to Human Rights Watch. There were "hundreds of them."
The client base of Mr. Hia's air conditioning company began to decline. "Some customers questioned me about if I was the one objecting to the requirement that women wear hijabs. And they stopped asking for my help, Mr. Hia said.
He sacked five workers and sold his vehicle and minibus to try to pay back a bank debt. Nearly two years later, Mr. Hia and his wife made the choice to list their home while still awaiting their daughter's high school graduation. I'm not making enough money right now. We must leave West Sumatra, he said.
Mr. Hia's experience illustrates how the Muslim world experiences see-saw swings between support for greater public adherence to religious norms and frequently state-aligned clerics and trends towards increased religious individuality, more personal understanding of religion, and skepticism towards religious and temporal authority.
Islamic scholars who support autocratic leaders like Saudi Crown Prince Mohammed bin Salman, who has bent the kingdom's religious establishment to his will and advanced extensive social reforms grounded in civil law rather than religious law, may suffer from the swings in public opinion.
The swings may also portend that Nahdlatul Ulama's proposals for reforming Islamic law in Indonesia, the world's biggest Muslim nation and democracy, may meet with more opposition outside of its Javan heartland in the archipelago state.
Finally, the fluctuations suggest that political Islam may be making a return, ten years after organizations like the Muslim Brotherhood looked to be on the verge of extinction owing to a public reaction sponsored by Saudi Arabia and the United Arab Emirates that reversed their early gains in the aftermath of the 2011 popular Arab uprisings.
The despotic rulers of Egypt, Tunisia, Yemen, and Libya were overthrown by the uprisings. The military coup that overthrew Mohammed Morsi, a Muslim Brother and Egypt's first and only democratically elected president, in 2013 was the Brotherhood's worst loss, however. The Brotherhood was forced into exile as a result of the coup and violent persecution, where it has remained ever since.
"The findings of nationally representative public opinion surveys…strongly imply that political Islam is on the rise. Young and elderly people show a definite preference for giving religion a bigger role in politics in the majority of the nations questioned. Since the Arab Uprisings of 2011, support for political Islam hasn't risen much until now, according to Michael Robbins, director and co-principal investigator of Arab Barometer, an organization that often conducts public opinion polls in the Middle East.
Even if the surveys indicate contradicting opinions, Mr. Hia's anecdote adds to the anecdotal evidence of a comeback of conservatism that is also shown in Mr. Robbins' and other polls.
In a 2022 poll by UAE-based Asda's BCW, 41% of 3,400 young Arabs (aged 18 to 24) in 17 Arab nations stated religion was the most significant part of their identity, with country, family and/or tribe, Arab history, and gender well behind.
The proportion of Muslim youth questioned in many Arab nations who want clerics to have more influence over governmental choices sharply increased, according to Arab Barometer. According to Mr. Robbins, "In 2021-2022, around half or more in five of the 10 nations questioned felt that religious clergy should influence governmental choices.
"While MENA (the Middle East and North Africa) young ages 18 to 29 have led the return to religion, the surge in support for religion in politics is more pervasive throughout society. Both older and younger members of society are changing their opinions at the same time in most nations, Mr. Robbins said.
The Asda'a BCW study found that 56% of respondents agreed that their nation's legal system should be founded on Shariah, or Islamic law. 70% of respondents voiced worry about the decline of traditional values and culture. 65 percent of respondents said that maintaining their sense of religion and cultural identity was more important than fostering a global society.
However, 73%, up from 58% in 2018, said that religion had an excessive role in the Middle East. Additionally, 77% said that reforming Arab religious organizations was necessary.
The victory of Turkish President Recep Tayyip Erdogan in this week's first round of presidential and parliamentary elections raises more questions about the potential of political Islam, even though it may benefit Nahdlatul Ulama and pose a threat to the autocratic hold on religion in Middle Eastern states.
The Justice and Development Party (AKP), led by Mr. Erdogan, won the May 14 legislative elections. The president is expected to defeat opposition leader Kemal Kilicdaroglu in a run-off election for the presidency on May 28.
Even if nationalism may have had a significant role in the election results, religious conservatism also played a role.
"Erdogan has developed a strong relationship with religious conservatives, Turkey's biggest sociopolitical group. According to Mustafa Akyol, a Turkish Islam professor living in Washington, "He also charms them with a grand narrative: despite evil enemies and heinous conspiracies, he is making Turkey great and Muslim again."
Muslims from all throughout the Muslim world supported the coalition. Although it may not have had a significant impact in the first round, their backing showed political Islam's newly discovered aggressiveness.
The academics urged Turkish citizens to vote for Mr. Erdogan and non-Turkish Muslims to support his campaign in a statement.
They implied comparisons between Turkey's competitors for religious soft power, such as Saudi Arabia, the United Arab Emirates, and Indonesia, which have interacted with Israel to differing degrees and emphasize interfaith interaction while having quite different tactics and objectives from Turkey.
The academics noted that Turkey has persistently protected the Prophet against Western offenses, restored the Hagia Sophia Grand Mosque (in Istanbul) to its original condition, and supported Jerusalem and its continuing problems.
Controversially, Mr. Erdogan reinstated the Hagia Sofia as a Muslim place of worship in 2020. The Hagia Sofia was a sixth-century Orthodox cathedral that was converted to a mosque and then transformed into a museum.
The conversion, according to Mr. Erdogan, was "the harbinger of the liberation of the Al-Aqsa Mosque," the third holiest mosque in Islam and located in Jerusalem.