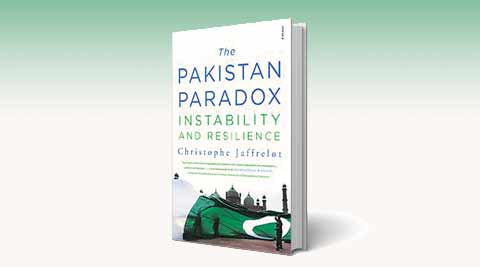 Of the many paradoxes of Pakistan, two are more glaring. One is, when did it become a 'victim' of terrorism after promoting it against its neighbours and for the world to see and suffer? The other is, when did its army stop interfering in policy affairs, beyond its mandate, and become 'neutral'?
The renewed claim, put forward on April 26, 2023, by the army's media interlocutor, Major General Ahmed Sharif Chaudhry, Director General, Inter- Services Public Relations (ISPR) requires what can best be called a "manufacturing date" and an "expiry date." In short: When did it become 'neutral' and 'apolitical' and how long it is going to remain so?
The claim of being a 'victim' of terrorism began after 9/11 when it was forced to join the "global war on terrorism" in Afghanistan. It played the role deftly, on both sides, and once the Americans left, then Prime Minister Imran Khan called it "freedom from slavery", leaving none in doubt where his sympathy, and that of Pakistan, lay.
Its army's claim of neutrality that Dawn newspaper (April 27, 2023) called 'newfound' in its editorial, has no firm date when it began to play that role and most certainly, no "shelf life".
Both are doubtful since the two ex–PM Imran Khan directly, and former army chief, Gen. Qamar Javed Bajwa, through intermediaries, have been spilling the beans on what went wrong between the two. It made Bajwa go neutral – enough to make Khan lose his National Assembly vote and the office. The reason is: Khan did not/could not work for Bajwa's second job extension. He was tacitly promoting ISI chief, Gen. Faez Hamid, as the next Chief of Staff, which would have been at Bajwa's expense.
Bajwa's successor, Gen. Asim Munir, was silent for four months since he took office last November-end. During this time, he tried to rally his officer corps, notch up some impressive statistics on fighting terrorism on the Western Front and for good measure, bring some dollars to feed a failing economy.
The army's renewed pitch of neutrality is to make itself available for a mediation role between the government and the judiciary at one end and among the squabbling PTI and PDM on the other.
Much time has been lost during which the economy has faltered. Former premier Shahid Khaqqan Abbassi recently painted the situation as serious enough for the army's direct intervention. The signal was clear for the army to make its cards public.
The army could have patched up the PTI-PDM differences and worked for elections in May, which was what President Arif Alvi and the Supreme Court also wanted. Now, in defiance of both, the government is delaying the polls, hoping to recoup the economy and derive some political mileage in the meantime. This has escalated into a legislature-versus-judiciary-versus- presidency fight, each sniping at others from their entrenched positions. This is hurting Pakistan.
The time lost and the seriousness of the crisis have exposed that its the army which has for long years remote-controlled things. Over two years of sniping that began with Nawaz Sharif attacking it from his London home in end-2021, and the failures that its 'proxy', the Imran Khan Government notched up, weakened the army's role.
The army was more stressed by its chief Bajwa seeking to perpetuate himself in the top post with Imran Khan's help. Imran was out, but his 'ghost' scared the top military brass, some of whom wanted to give him a second chance.
This was accentuated when Khan's angry retaliation, and the Sharif Government's failure to retaliate, either politically or in terms of improving the economy, helped Khan consolidate his political support base. Experts say the army was never so divided at the top but was helpless in the face of Bajwa's shenanigans.
Things have begun to unravel only since Bajwa's exit. Gen. Cbaudhry's media interaction indicates that the army is back in the business of neutrality and remote control. Exhausted politicians have begun to talk, indirectly though.
Nobody has any doubts about the army's role. As the Dawn editorial put it, "The military had either been ruling directly or pulling the strings from behind the scenes, making and breaking governments, manipulating poll results, engineering alliances, etc." It is not going to be easy for anybody. The army's effort to bounce back into action may discipline all its past 'proxies' to fall in line. The two 'paradoxes' will be perpetuated.