Imran Khan claims former army chief Bajwa hired ex-envoy Haqqani to lobby against him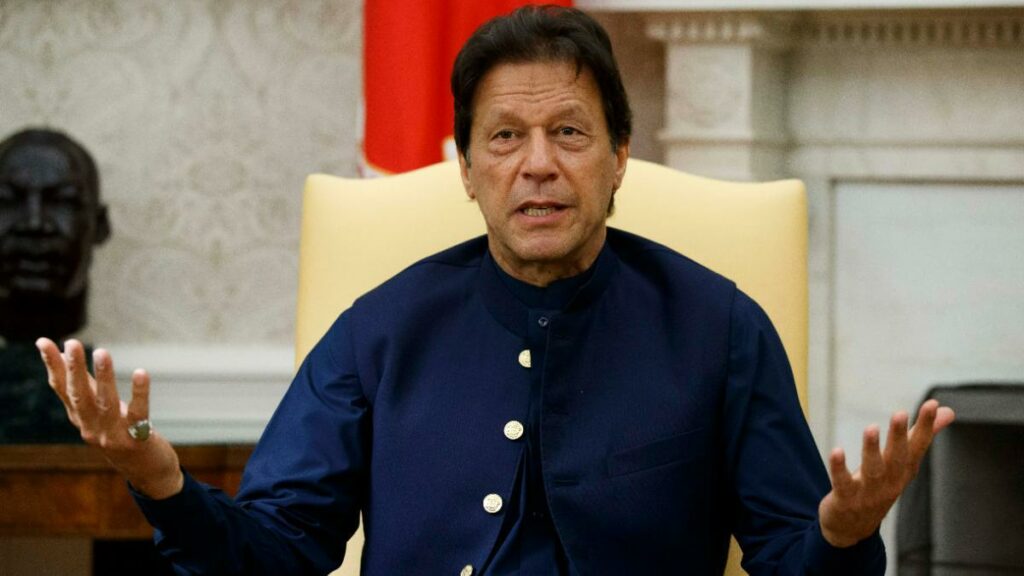 Pakistan Tehreek-e-Insaf (PTI) Chairman Imran Khan on Sunday alleged that ex-envoy Hussain Haqqani was hired by Pakistan's former chief of army General (retd) Qamar Javed Bajwa to lobby against
Khan, reported The Express Tribune.
The Express Tribune report said: "Khan claimed that the relations between him and the former army chief soured because Bajwa "did not want accountability in the country".
Khan remembered his last meeting with Bajwa. Bajwa told me that I am a playboy, said Imran. "Yes, I have been a playboy," he said.
Asked about his thoughts on returning to the parliament, Khan said that "there is no benefit" in returning to the National Assembly.
"What will we do by going to the National Assembly, there is no benefit," he said.
"The ex-PM reiterated that transparent elections will bring stability to the country. "Let there be transparent elections in the country and make a sustainable government," he maintained," reported The Express Tribune.
Khan said that the establishment can play an important role in getting the country out of all crises.
"Talking about the ruling coalition filing a vote of no confidence against Punjab Chief Minister Pervaiz Elahi, Imran claimed that "the establishment had asked our [PTI's] three members of the Punjab Assembly to remain neutral for the vote of confidence"," reported The Express Tribune.
Recently, Khan criticised the Pakistan Democratic Movement-led government for
"pushing the nation towards terror incidents." He made the remarks during a consultative meeting attended by the party's senior leadership and Pakistan Muslim League-Quaid's leader Moonis Elahi.
"The imposed, corrupt and incompetent rulers are pushing the nation towards [terror] incidents," The News International quoted Imran Khan as saying.