Democracy at its worst in Pakistan: Raza Rabbani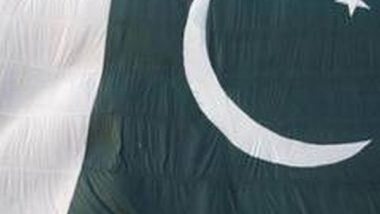 ISLAMABAD:
This was stated by Mr Rabbani in a statement issued on Thursday in connection with the Inter­national Day of Democracy. Mr Rabbani, who had served as the Senate chairman, said the democratic system in Pakistan was in ruins and facing multiple threats.
"There are two Pakistans. One is drowned Pakistan and the other is the elite's Pakis­tan. This apathy towards the suffering of millions is a threat to democracy," said Mr Rabbani.
The PPP senator said politicisation of the army chief's appointment was also a threat to democracy. Besides this, he said, terrorism and negotiations behind the back of the parliament, civil society and media was undermining parliamentary supremacy and democracy in the country. He lashed out at President Dr Arif Alvi and went on calling him "a wolf in sheep's clothing".
Mr Rabbani regretted that all the political forces were presently looking towards the establishment and asking it to intervene on their behalf in the name of saving democracy.
"The invitation to the establishment by the political forces to intervene in the democratic process is in contravention of the Consti­tution. The institutions, functioning under the Constitution, are trespassing the doctrine of trichotomy of power envisaged in the Constitution," he added.
The PPP leader alleged that parliament was being deliberately made redundant as all decisions pertaining to or dealing with international agreements, economy and foreign and national security are being made outside the parliament. He also expressed his concerns over the increased role of the judiciary in the country's political process, and called it "judicialisation of the democratic process".
Moreover, he said there were curbs and fetters placed on a free and independent press. He regretted that trade and student unions continued to be banned in the country to silence the voices of dissent.
He also expressed concern over the missing persons' issue and said the ruling elite had not reconciled to a federal and parliamentary Pakistan as it continued to make efforts towards centralisation and a presidential, quasi-presidential form of government.