Is the Hindu Nationalist 'Boycott Bollywood' Campaign Impacting the Box Office?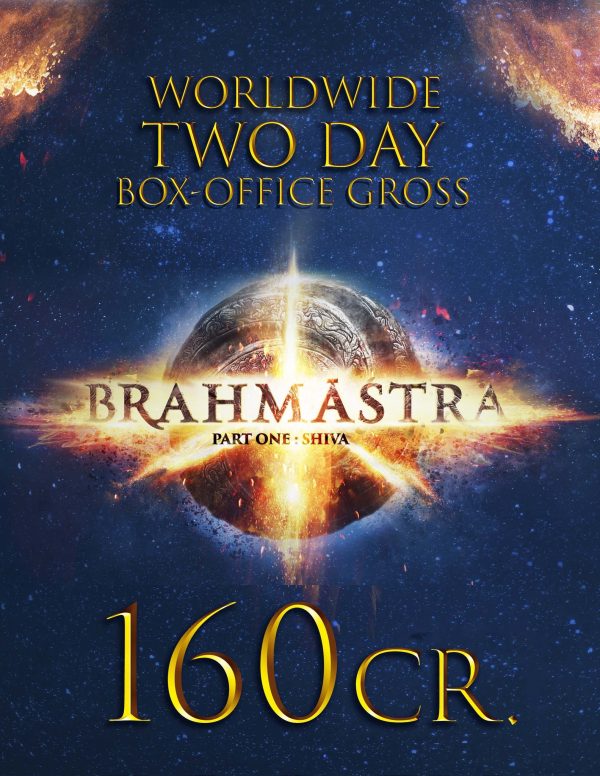 Movies that faced boycott calls and others that didn't figure among the movies that were successful this year.
On September 1, after the Aamir Khan-starring "Laal Singh Chaddha" failed to perform at the box office amidst the Hindu nationalists' call for a boycott of the "Forest Gump" Hindi adaptation, Hindu Post, a website claiming to be the "voice of the Hindus," published an article headlined: "Boycott Bollywood: Hindus refuse to sponsor anti-Hindu propaganda." The website has just under 112,000 followers on Facebook and 30,000 followers on Twitter.
The writer's jubilance at the apparent success of the call for boycotting allegedly anti-Hindu films was reflected throughout the piece.
"Though it started as a mere Twitter hashtag, the much-debated Boycott Bollywood trend has proved to be one of the latest victories of the Hindus against the continuous attack on Hindu Dharma," it said, adding, "The ire of the Hindus is not unjustified. Since Bollywood's inception, the industry has run on Hindu hate. To degrade the Hindus and their faith while glorifying Islam and Islamist invaders has been the fundamental character of movies."
Since the political rise of the Hindu nationalists in 2014, Bollywood, or the Mumbai-based Hindi film industry, has been called names – Hinduphobic, Urduwood and Khanwood, the last name referring to the dominance that the three Khans, Shah Rukh, Aamir and Salman, enjoyed for about two decades.
Diplomat Brief Weekly Newsletter N Get briefed on the story of the week, and developing stories to watch across the Asia-Pacific. Get the Newsletter
A fortnight before the Hindu Post article, a show on the YouTube channel of The Frustrated Indian (TFI) was headlined: "How angry Hindus crushed the dominance of 'Khanwood' in Indian cinema." The presenter said that the Khans lost their charm because their films insulted Hindus. The TFI, a right-wing media venture, has 908,000 YouTube subscribers and 1.4 million followers on Facebook.
Enjoying this article? Click here to subscribe for full access. Just $5 a month.
These comments neatly summarize the basic premises of the "Boycott Bollywood" campaign that has, in recent months, taken social media platforms by storm. Some films face boycott calls for their alleged anti-Hindu content, others for past comments from the film's cast.
Claims of the success of the campaign have also found some credence in articles published in major Indian publications, and expert comments on social media platforms. "STOP being in denial about #Boycott calls *not* affecting film biz… The fact is, these #Boycott calls *HAVE* made a dent and impacted the #BO [box office] numbers of #LaalSinghChaddha specifically… Face it!" film trade analyst Taran Adarsh wrote on Twitter. The tweet went viral.
Hindu nationalists on social media platforms like Twitter, Facebook and communication tools like WhatsApp boasted of their power to dictate terms and contents in one of the world's biggest film industries.
A closer look at the hits and flops in 2022, however, reveals that the impact of the campaign is overstated.
Among 2022's biggest hits, the Kartik Aaryan film "Bhool Bhulaiyaa 2" and "Kashmir Files," starring Anupam Kher, faced no boycott calls. Alia Bhatt's "Gangubai Kathiawadi" became a big hit and "Brahmastra," starring Ranbir Kapoor and Alia Bhatt, did well despite a boycott call.
Apart from "Laal Singh Chaddha," other films that sank in the box office that faced boycott calls were Kapoor's " Shamshera ," Akshay Kumar's " Raksha Bandhan" and Vijay Deverakonda's " Liger ." Arguing that boycott calls result in film hits, " Dobaaraa" -lead Taapsee Pannu urged people to help the call for boycotting her film trend on Twitter. A boycott call did appear. The film failed nevertheless.
There were films like " Badhai Do ," " Bachchan Pandey ," " Jersey" , " Runway 34 ," " Dhaakad ," " Heropanti 2 ," " Shabaash Mithu" and " Attack: Part 1" that failed to make a mark in the box office without any call for boycotting them.
Most interesting was the failure of Akshay Kumar's "Samrat Prithviraj," a film that should have been on the watch list of every Hindu nationalist moviegoer.
It eulogized a Hindu king, who is frequently described as the last Hindu emperor, to the extent of being accused of distorting history . Kumar, the lead actor, said during publicity that the king was not given adequate space in textbooks while foreign invaders (read Muslims) had whole chapters dedicated to them – a notion that perfectly matched the Hindu nationalist campaign on rewriting India's history textbooks. Kumar himself has earned the reputation of being a poster boy of Hindu nationalism . Yet, it tanked at the box office.
If the boycott campaigners were so determined to influence the contents of Bollywood films, one wonders, why did they not take up the job of making this film a hit, paving the way for similar eulogies in the future? Or, is it a task beyond them?
Enjoying this article? Click here to subscribe for full access. Just $5 a month.
Similarly, Kangana Ranaut, who has emerged as a poster girl of Hindu nationalism , had to watch her "Dhaakad" sink . It was one of the worst disasters of the year.
The Hindu nationalists' hatred for the Kapoor-Bhatt couple is well-known; the couple was even barred from entering a temple because Kapoor had earlier said he loved eating beef, a taboo for many Hindus. Yet, Bhatt has two hits this year, despite both films facing a call for a boycott.
Many critics have pointed out that at a time when a number of Hindi films were doing poorly, regional films were faring better, especially those made in southern Indian languages like Telugu and Kannada , including their Hindi-dubbed versions. This led to a debate about whether Hindi films were running out of good content . "Bollywood's problem is not boycotts, it is the quality. Or lack of it," wrote film critic Kshitij Mohan Rawat.
An analysis by the State Bank of India, India's largest public sector bank, pointed out , "The average rating of 43 Hindi movies since Jan 2021 was just 5.9, way below the 7.3 rating of 18 Hindi dubbed movies. A simple regression exercise indicates that an extra one point IMDB rating leads to Rs 17 crore [$2.13 million] more collections."
Such instances prompt one to ask whether films facing boycott calls doing poorly at the box office are merely a matter of coincidence. Is it a real tiger or one made of paper? Movies like "PK" (2014), "Dangal" (2016) and "Padmaavat" (2018) shone at the box office despite boycott calls.