Urged by Pakistan, the deportations of Afghans must stop to prevent a "human rights catastrophe."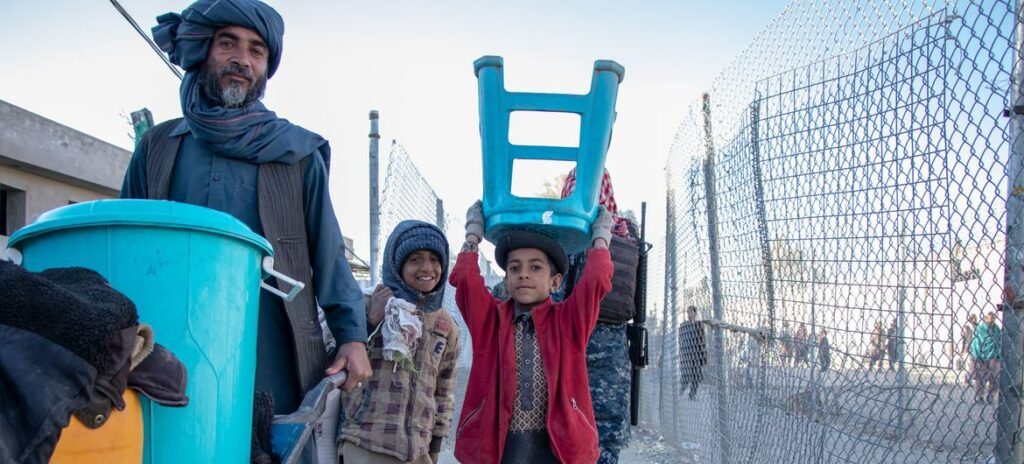 Currently, more than two million undocumented Afghans are living in Pakistan, at least 600,000 of whom arrived after the Taliban returned to power in August 2021.
'Grave risk' of violations
"We believe many of those facing deportation will be at grave risk of human rights violations if returned to Afghanistan, including arbitrary arrest and detention, torture, cruel and other inhuman treatment," she said.
At particular risk are "civil society activists, journalists, human rights defenders, former government officials and security force members, and of course women and girls as a whole," she added, recalling "abhorrent policies" banning them from secondary and university education, working in many sectors and other aspects of daily and public life.
Ms. Shamdasani noted that the UN refugee agency, UNHCR, and the International Organization for Migration (IOM) have already documented a sharp increase in returns to Afghanistan since the deadline was announced on 3 October.
By 15 October, 59,780 Afghans had left Pakistan, according to a recent flash report by the two agencies. The majority, 78 per cent, cited fear of arrest as the reason for leaving.
'Suspend forcible returns'
"As the 1 November deadline approaches, we urge the Pakistan authorities to suspend forcible returns of Afghan nationals before it is too late to avoid a human rights catastrophe," said Ms. Shamdasani.
OHCHR also called on the Government to continue providing protection to those in need and ensure that any future returns are safe, dignified, voluntary and in line with international law.
Immense needs back home
Ms. Shamdasani noted that as winter approaches, any mass deportations are bound to deepen the dire humanitarian crisis in Afghanistan, which continues to grapple with the devastating impact of the series of earthquakes that struck Herat province this month.
At least 1,400 people were killed and 1,800 injured, she added, citing official figures.
She also noted that Afghanistan has a population of 43 million people, most of whom, nearly 30 million, currently need relief assistance, according to the UN humanitarian affairs office, OCHA. More than three million are internally displaced.
"We remind the de facto authorities of the international human rights obligations that continue to bind Afghanistan as a state and their obligations to protect, promote and fulfil human rights," she said.