World News Recap: Australia votes against, Sudan situation worsens, and abuses of rights in Afghanistan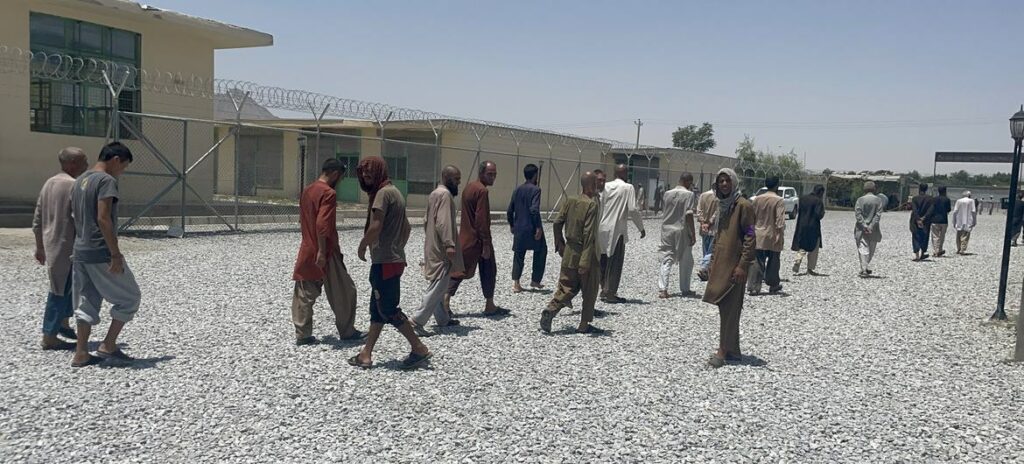 The series of deadly earthquakes and possibility of massive involuntary returns, all add up to the need for urgent action to avoid further suffering and potential instability, said Richard Bennett.
"A grave picture has emerged, providing a glimpse of what may lie ahead for the human rights of many Afghans, particularly women and girls, and also for other groups including human rights defenders, journalists, ethnic and linguistic minorities, LGBTI persons, persons with disabilities, former government officials and military and security personnel," he added.
'Perfect storm' of challenges
Presenting his report to the General Assembly, Mr. Bennett urged the international community to provide more aid to the beleaguered Herat region, devastated by the recent quakes.
"There is a culture of impunity for torture and inhumane treatment in detention centres, as well as for human rights violations against former government officials and military personnel, despite promises made to the contrary," he said.
The Special Rapporteur alerted the General Assembly to the ongoing detention of Afghans exercising their rights to peaceful protest and freedom of expression, including human rights defenders.
Rapporteurs and other UN Human Rights Council-appointed experts do not receive any salary for their work, serve in their individual capacity and are independent of any government.
The fact women and children accounted for almost 90 per cent of those killed was reflective of the social norms and cultural restrictions in remote villages where men impose restrictions on women, according to the UN Development Programme (UNDP).
UNDP Resident Representative in Afghanistan, Stephen Rodriques, told UN News more in an interview.
Sudan humanitarian crisis deepens; more than 5.6 million displaced
Over six months since conflict broke out in Sudan, more than 5.6 million people have fled their homes and 25 million need aid to survive, in what has become "one of the world's fastest-growing humanitarian crises".
The UN's top humanitarian official in the country, Clementine Nkweta-Salami, shared the grim update on Tuesday; she stressed that "the longer this fighting continues, the more devastating its impact".
More than 4.2 million women and girls are at risk of gender-based violence, Ms. Nkweta-Salami said, and one in every three children has no access to school.
The UN official underscored that since the start of the crisis, the UN and its partners have delivered food to three million people in 17 of Sudan's 18 states, provided safe drinking water to over two million people and health supplies to three million women and children.
They have also "received and recorded reports of human rights violations and abuses", she said.
In a call to Sudan's rival militaries to "stop the fighting", Ms. Nkweta-Salami urged them to commit to "a durable cessation of hostilities, abide by their obligations under international humanitarian and human rights law to protect civilians, and enable safe humanitarian access to those in need".
Australia: 'No' vote on Indigenous Peoples' recognition a 'missed opportunity': Türk
In Australia, the failure of a referendum to enshrine recognition of Indigenous Peoples in the constitution is a "missed opportunity", UN rights chief Volker Türk said on Tuesday.
Mr. Türk was speaking after Australians decided in a 14 October referendum not to officially recognize Aboriginal and Torres Strait Islander Peoples in the country's Constitution.
Over 60 per cent of Australian voters and a majority in all six states voted 'No' to the proposals.
While he deplored the "scaremongering, misinformation and disinformation" in the campaign against the vote, the UN rights chief stressed the importance of the debate within the country on the "exclusion and disadvantage suffered by Indigenous Peoples".
"Realizing rights to equality, to self-determination and to participation of Indigenous Peoples in decisions that affect them, including through their self-governing bodies, remains central to Australia's future – and is reinforced by Australia's international human rights obligations," Mr. Türk said.
He called on the country's political leaders to "work to unite rather than divide" the population on this issue and intensify efforts to address the continued exclusion and disadvantage of the First Peoples of Australia.