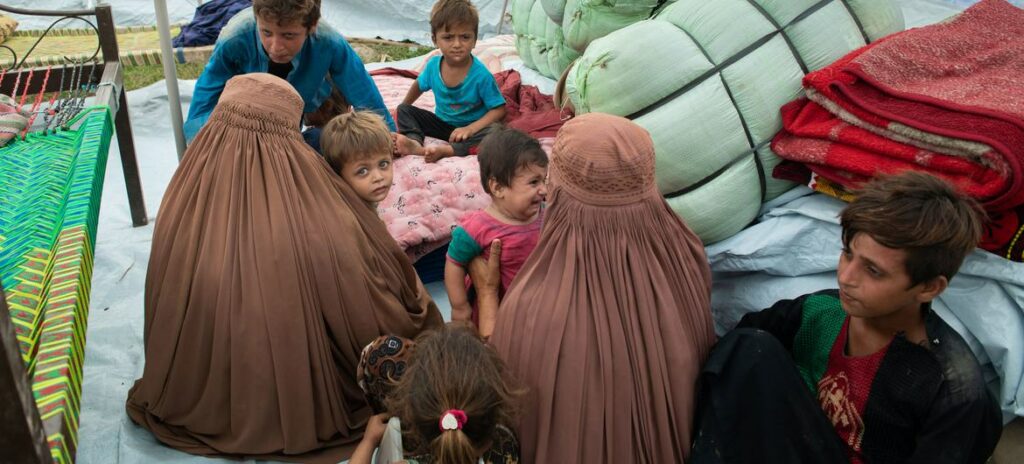 The Government of Pakistan, which has hosted millions of Afghans for decades, recently announced that all "undocumented" foreign nationals must leave the country by 1 November or face deportation to their countries of origin.
These plans would impact many Afghans who fled to Pakistan seeking safety and protection due to serious human rights concerns and the years-long humanitarian crisis in Afghanistan.
"Pakistan should stop all forced returns and continue to host Afghan nationals who fled for safety," the experts said.
"The Government must also ensure their full access to procedures where their individual human rights protection needs and their need for effective protection in line with international human rights and refugee standards, are fully assessed," they added.
Concerns over refoulement
The experts expressed concern over the risk of refoulement, particularly for Afghan nationals. They warned many families, women, and children would be at risk of irreparable harm, including serious human rights violations and abuses in their home country.
"We urge Pakistan to uphold the absolute and non-derogable principle of non-refoulement and prevent collective expulsion and forced return," the experts said.
"We are also concerned by reports that Afghans living in Pakistan have been subjected to arrests, exploitation and undignified treatment, including since Pakistan announced its repatriation plans."
The prohibition of refoulement is explicitly included in the Convention against Torture and Other Cruel, Inhuman, or Degrading Treatment or Punishment, to which Pakistan is a State party.
Safe and dignified return
In a letter dated 23 December 2021, the group of UN experts urged Pakistan to halt deportations of Afghan nationals following the Taliban takeover, until the circumstances and human rights situation in Afghanistan allows for the safe and dignified return of foreign nationals.
The experts also urged Pakistan to continue its collaboration with relevant UN entities to ensure protection for those seeking safety in the country.
Independent experts
Special Rapporteurs are appointed by the UN Human Rights Council and form part of what is known as its Special Procedures. The experts are mandated to monitor and report on specific thematic issues or country situations.