Protests break out in Peshawar and Rawalpindi as tens of thousands of people say they will not pay their energy bills.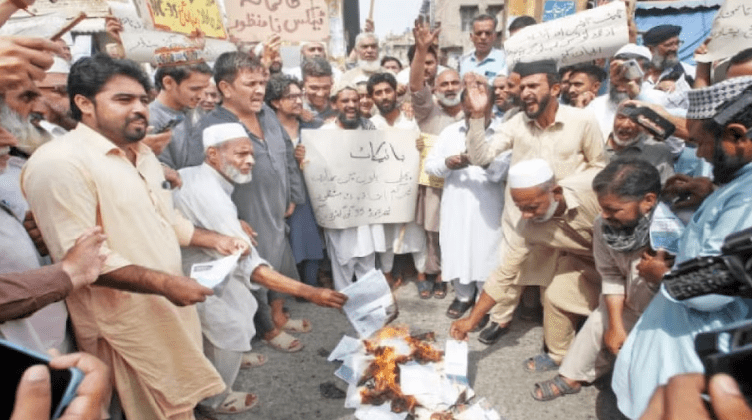 Thousands of people have gone to the streets in Pakistan's major cities in protest of the country's exorbitantly priced electricity. People in the cash-strapped country have taken to the streets in protest over their inability to pay the double-digit increases in their power rates that were implemented in order to receive a bail-out package from the International Monetary Fund (IMF).
An emergency meeting was called on Sunday by Pakisan's temporary prime minister Anwaar Kakar, but no action was taken to help customers. Murtaza Solangi, minister of information, told Dawn News that the power meeting will continue on Monday and that energy customers would get some respite.
To help the people, the government only has so much room between the primary surplus and the current account deficit, according to Solangi. To paraphrase, "But we have to do something in this regard." In addition, he said the temporary prime minister was deliberating many measures to ease electricity customers' pain, although he did not elaborate.
After a string of price increases over the last several months, the Shehbaz Sharif administration has pushed the price of electricity in Pakistan up to Rs 42 per unit in order to meet IMF requirements.