Human rights activist and Army critic Imaan Mazari was re-arrested in Pakistan after being released on bail in a sedition conviction.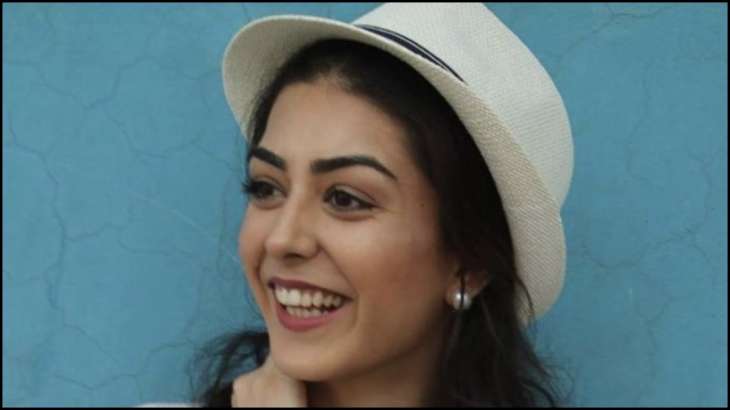 The Islamabad police re-arrested Pakistani human rights activist and Army critic Imaan Zainab Mazari-Hazir on the same day she was released from Rawapindi's Adiala prison after being given bail in a sedition charge.
Geo News reports that Mazari-Hazar was detained in Islamabad in connection with a complaint filed under the Anti-Terrorism Act; however, her lawyer claims that the police did not notify them about the case in which their client was rearrested.
Ali Wazir, head of the Mazari-Hazar and Pashtun Tahafuz Movement (PTM), was granted bail in a sedition charge involving comments he made critical of state institutions earlier in the day before an Islamabad Anti-Terrorism Court (ATC). Videos showing her criticizing the military over suspected abductions surfaced on August 20, leading to their arrest.
"You are being stopped, as if you are terrorists, while the real terrorists are sitting in GHQ [Pakistan's military headquarters]," the BBC reported her saying during the protest.
Sedition charges against Mazari-Hazar
Both Mazari-Hazar and Wazir were arrested and charged with sedition, obstruction of government authorities, and destruction of public property. On Monday, prosecutor Raja Naveed claimed in court that Mazari's statement constituted an indictment of government officials for treason.
Miam Mohammad Imran, SHO of the Tarnol Station, said that when PTM leaders and supporters were requested to open the road, they fought the police, threatened severe consequences, destroyed cars, and trashed surrounding stores.
It's worth noting that Imran Khan's ex-Human Rights Minister Shireen Mazari's daughter, Imaan Hazari, is also a member of the Cabinet. Her re-arrest has fueled rumors that the Pakistani government is intensifying its crackdowns in response to the violent protests that broke out on May 9 after Khan's detention.
A post by Mazari-Hazar on X before her first arrest said, "Unknown persons breaking down my home cameras banging gate jumped over." Her mother said that law enforcement officers had broken into their home, searched her bedroom, removed her stuff, and then arrested her.
Repression of protests in Pakistan
Since the unrest on May 9, hundreds of Pakistan Tehreek-e-Insaf (PTI) members have been detained. Many outsiders believe the arrests are a coordinated attempt to silence anyone who speak out against the Pakistani military.
Pakistani officials have arrested Imaan Mazari and others for allegedly violating overbroad anti-terrorism legislation. Human Rights Watch issued a statement demanding that the government protect the right to a fair trial.
Human rights activist Nida Kirmani said that Mazari-Hazir and Wazir were "unfairly targeted for exercising their freedom of speech," but she also said that these attacks were predictable.
Human rights violations are on the rise as a result of the security state's current mood of paranoia and insecurity. She remarked, "Tolerance for dissent has always been low, but it's at an all-time low right now."
The political climate, economic climate, and security situation in Pakistan have all been very unstable during the last two years. This occurs when a caretaker authority governs Pakistan before the postponed general election.
Over 20 government and military buildings, including the Lahore Corps Commander House, the Mianwali airfield, and the ISI facility in Faisalabad, were vandalized on May 9 by supporters of Imran Khan's party. Rawalpindi's GHQ, the Army's command center, was also the target of the mob's initial assault.
The National Accountability Bureau's (NAB) arrest of Khan on corruption accusations sparked the subsequent violent demonstrations. Once bail was set, he was freed. More than ten thousand PTI employees were detained by police, and more than a hundred are now being prosecuted under the Army Act.