Pakistan has been in turmoil for 74 years.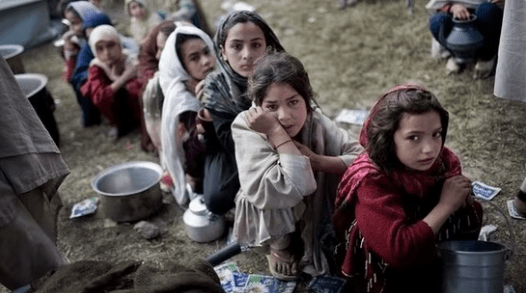 Even in Pakistan, it would be an unusual sight to witness this. Social media are used by a president to conceal that he supported legislation severely eroding of basic liberties, leading to a constitutional crisis. Even more peculiar, the parliament was dissolved on August 10 after having passed 108 measures into law, including some that significantly expanded the authority of the Pakistan Army. Even as PM Modi addressed jubilant audiences on Independence Day in Delhi, a day earlier in Pakistan, the country's military head took the stage. It is a very unusual 'democracy' where the head of state is not chosen by the people. The Chief was the target of a barrage of criticism on social media, and the nation's most prominent intellectuals expressed great regret about the direction the country was heading. However, this is the end consequence of years of choices that sealed the fate of what is now a dangerously unstable state, plagued by ever-mounting debt and the threat of losing its independence.
Fundazione CESV crisis in Pakistan
Fundazione CESV crisis in Pakistan
Think about the numbers. In 1956, nine years after Pakistan's independence, the country finally had a written constitution thanks to the efforts of three governor generals, four prime ministers, two constituent legislatures (1947–54, and 1955–56). All Hindu minority parties and the major Muslim political party, the Awami League from the erstwhile East Pakistan, opposed it on the last day of its approval (February 29,1956). When political unrest arose in 1958, General Ayub Khan declared martial rule and adopted the 1962 constitution by executive decree. The present constitution, established by the third constituent assembly in 1973, has been amended by military governments in a manner that radically alters its Islamic and federal nature, and has been suspended twice by coups. One example is the executive ability to dissolve the House of Representatives. Many prime ministers met their untimely end as a result of it. In other words, India had been operating as a boisterous and no doubt chaotic democracy for three decades before Pakistan acquired a'stable' constitution.
As a result, the constitutionally parliamentary democracy of Pakistan has had a total of 29 prime ministers since 1947.Forcible resignations, claims of corruption, and outright military coups account for 18 of their removals. There were three murders: two shootings and a hanging. For almost a third of Pakistan's 74 years of independence, the country has been ruled directly by the military. The 'hybrid' is mostly symbolic at this point given that Imran Khan was ousted. The interim prime minister, Anwarul Haq Kakar, is a lifelong member of the establishment. But you can't pin it all on the khakis. Politicians colluded to undermine their rivals by whatever means necessary. In the same vein as his predecessor, Imran Khan made extensive use of the NAB. It's not a minor detail that no Prime Minister has served out their whole tenure. This implies that policy consistency and the establishment of democratic institutions, however imperfect, are jeopardized. The Indian political system is quite chaotic. However, governments are able to maintain consistency in policy thanks to a well-informed bureaucracy. The politicization and subsequent abandoning of merit-based standards have harmed Pakistan's once-competent bureaucracy.
Pakistan originally approached the IMF in 1958, but did not get any funding at that time. Every new administration since 1965 has rushed to the Bank with pledges of changes and monetary tightness. The Bhutto government was obliged to go at least three times. But until the mid-1970s, Pakistan's GDP was much higher than India's; in that year, India's GDP was just 3.3%, while Pakistan's was 7.1%. But after two wars with India, Pakistan's overall foreign debt started to climb, and then skyrocket, especially in terms of debt to GDP ratio, from roughly 2005 onwards. Once the China Pakistan Economic Corridor is fully operational in 2015, there would be no turning back. Returning to the IMF was a need for both the Shaukat Aziz and Yousef Raza Gillani administrations. It's not that elected officials in democracies weren't trying. In contrast to India, where Prime Minister Manmohan Singh's reforms were continued by the new Vajpayee administration, the opening up of the economy during Sharif's first term was not pursued by the following government. Musharraf continued with a number of significant changes, but his momentum died when he started confronting the judiciary. One problem, according to a former Governor of the State Bank, was that no one seemed to take responsibility for the changes that were put in place. Furthermore, since administrations were in power for such brief periods of time, they were afraid to implement any particularly drastic policies for fear of losing their positions in office. Despite an absolutely unsustainable debt of around 5.6 trillion Pakistani rupees, the Shabaz Sharif administration announced a 35% raise in salaries and a 15% increase in administration pensions. Even India faced the possibility of a sovereign default in 1991. Rupee devaluation and a whole new industrial strategy were drastic steps that needed to be taken, and they were taken by Prime Minister Narasimha Rao and his Finance Minister Manmohan Singh. Accountability, in a nutshell. At 2.75 percent of total quotas, India is the thirteenth biggest holder at the IMF at present.
Before his catastrophic trip to Moscow, Pakistani leader Imran Khan angrily claimed to his people that the United States (US) was forcing Pakistan to abandon its support for Russia. Absolutely, his prediction was spot on. When the economy is in dire need of a bail out from an international bank in which Washington controls the majority shares, 'independent' foreign policy seems like a tall order. After initially resisting American influence, Pakistan eventually joined the South East Asian Treaty Organization and the Central Treaty Organization after signing a Mutual Defense Agreement with the United States in 1954. Aid to Pakistan increased as a result, going from $68 million to $377 million in a little over a decade. There would be restrictions on it. The United States delayed assistance talks and cancelled President Ayub Khan's visit because Pakistan 'normalized' ties with China under Foreign Minister Bhutto. When Bhutto resigned, aid was immediately reinstated. Meanwhile, India avoided most of them by participating in the Non-Alignment Movement; nonetheless, the US attempted to arm-twist India by cutting off food supplies (PL-480) in the midst of a famine because of the country's critical stance toward Vietnam. Before the PL-480 agreement had even expired, the minister of state for agriculture, AP Shinde, said on December 29 that all grain imports from the US would be canceled. Even as the United States' "tilt" toward Pakistan became clear, a bountiful rabi harvest preceded it. Yahya Khan played the 'China card' very well, but it bred dependence. After the Soviet invasion, financial help from the United States skyrocketed to $2.5 billion.
Pakistan spent many fruitful years bouncing back and forth between the United States and China, but the country's relationship with China remained virtually unchanged. In 1964, Pakistan received its first 'interest free' loan, and following the 1965 war, it received further loans totaling $200 million. Essentially, this amounted to giving opium to an addict, with the eventual result that Islamabad owed money to both. Pakistan did, however, make progress in one area. China helped establish the Heavy Mechanical Complex at Taxila, the foundation of the Pakistan Aeronautical Complex, and the Pakistan Ordnance Factory quickly expanded to compete with competitors in Sweden, France, and other countries. However, elected administrations in India continued to place development for its voters ahead of the country's defense sector.
It's easy to zero in on the undeniably weird behavior of the current Army commander, with the widespread arrests and the utter disintegration of even a pretense of democracy, as Pakistan teeters on the brink, its president at conflict with the parliament, and the economy plunging ever lower. However, this decay has been building for years, encouraged by both political and non-political decision-makers and the self-interest of big countries like the United States and China. But the real problem is that Pakistan still refuses to accept the possibility that getting along with India might be beneficial to its wellbeing. India's national direction has been set by hostility it has received, resulting in the development of a security state rather than a secure one.