Pakistan's Right to Electricity Needs IMF's Support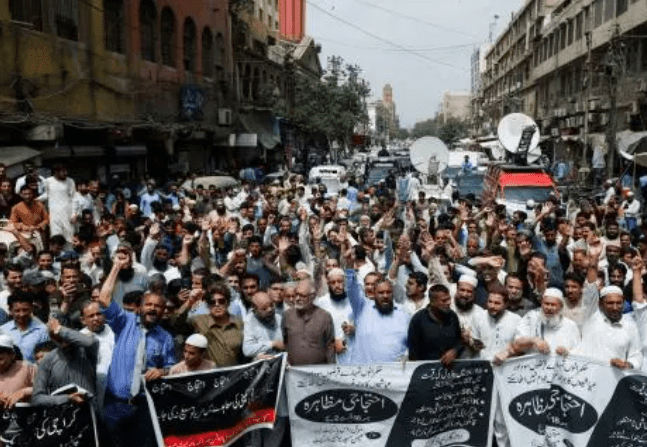 Protests over a recent increase in energy costs in Pakistan have continued for a week. The demonstrations have been violent in certain areas. In the midst of one of the greatest economic crises in the country's history, the government-approved price increase has put millions of people's access to healthcare, nutrition, and a decent quality of life in jeopardy.
The situation has been exacerbated by the failure of successive Pakistani administrations to overhaul the country's energy industry. The current price rise, however, is part of a US$3 billion agreement between the International Monetary Fund (IMF) and Pakistan that was agreed in July 2022 and which requires the government to eliminate energy and fuel subsidies, switch to a market-based exchange rate, and raise taxes. On Tuesday, the interim administration of Pakistan revealed that it has asked the International Monetary Fund for a waiver to help the millions of Pakistanis who are having trouble meeting their monthly power bills.
Governments should be shifting to renewable energy to solve the climate issue, but instead they are forced to shoulder massive financial burdens in the form of fossil fuel subsidies, which artificially lower the costs of producing and using fossil fuels. Low-income people are generally hit hardest by price rises once subsidies are cut without corresponding increases in social security funding. Food, housing, and other necessities may all become more expensive as a result of a rise in electricity rates. Human Rights Watch maintains that everyone should have access, without exception, to an appropriate amount of energy that is also dependable, safe, clean, easily accessible, and reasonably priced.
The International Monetary Fund and the government of Pakistan should conduct a comprehensive review of the effect of these changes to ensure that cutting fossil fuel subsidies promotes rather than erodes rights. Before gradually eliminating subsidies, a thorough reform strategy should be put in place to limit the impact on prices and speed up the shift to renewable power. A system of universal social protection that would offer benefits to those at increased risk of economic instability, such as children, the elderly, and the disabled, might be implemented as part of these changes. The IMF has long advocated for universal systems, since studies have proven their effectiveness to be far higher than that of programs that focus eligibility based on socioeconomic level.
Both the Pakistani government and the IMF should see these demonstrations as a red flag. There is no need to choose between fighting climate change and increasing economic and social rights. Both are possible if institutions and governments are prepared to treat people fairly and protect their rights.