Inequality in Pakistan: A Window of Opportunity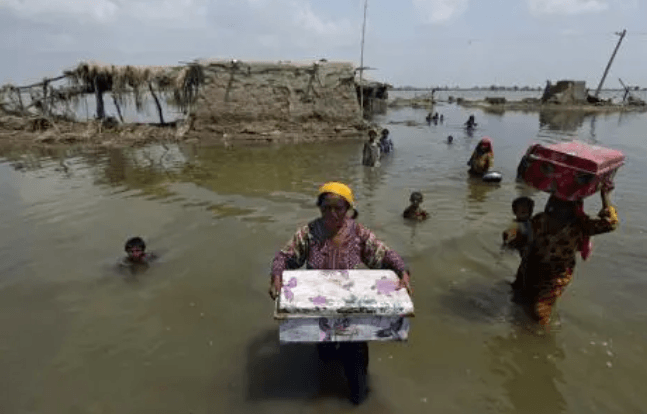 The provincial administration of Sindh, Pakistan, has made a significant step toward redressing gender disparity and removing obstacles to land ownership, especially for women in rural regions, in the wake of last year's disastrous floods.
In July 2022, tremendous monsoon rains and glacier melting caused catastrophic floods in Pakistan, damaging or destroying more than 2.1 million dwellings throughout the nation. One-third of the nation was flooded, and the floods killed 1,500 people, injured 15,000 more, and displaced 8 million. Rural portions of Sindh province were hit the worst. As a result, many local women are now homeless, jobless, and struggling to put food on the table.
The government of Sindh has started issuing land titles and giving funding to build dwellings for the homeless in an effort to help individuals who lost everything in the recent floods. Over 426,000, or nearly one-third, of the 1.3 million eligible recipients are female.
Government action, if carried out openly, may begin to remedy negative societal practices that have for a long time barred women from property ownership.
Women account for 43% of the agricultural workforce in low and middle-income nations. However, women still own far less land than males do. However, just 1.2% of Pakistani women own property, making the land tenure and ownership pattern in Sindh and rural Pakistan one of the most significant predictors of socioeconomic position.
States are obligated to end all kinds of discrimination and provide substantive equality in accordance with the International Covenant on Economic, Social, and Cultural Rights. Governments have responsibilities to safeguard land access, use, and control, as outlined by the Committee on Economic, Social, and Cultural Rights. The Committee on Economic, Social, and Cultural Rights said in a 2022 general statement on land rights that "[s]ecure and equitable access to, use of, and control over land can have direct and indirect implications for the enjoyment of a range of rights," including the right to enough food and shelter.
The Sindh government should include female beneficiaries in every step of the new program if it wants to see real and lasting change.