The 100-day war for Islamabad has begun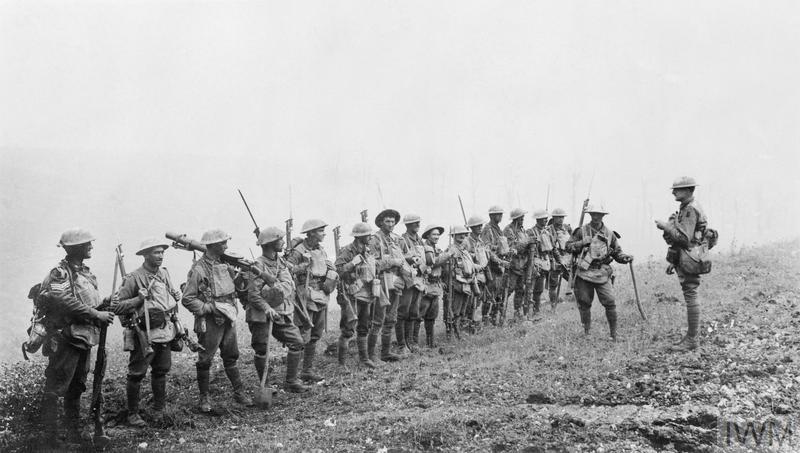 A little over 100 days from now, Pakistan will be ready to appoint a new Prime Minister. In between, the country, and the world, will witness a power of ego, duplicity, corruption and everything vile in human society while millions of people will be forced, often hungry, unemployed and scared, to wait till the dust settles in Islamabad, and Rawalpindi.
It is therefore not too early to look at how the battlefront resembles.
There are three mainstream parties, at least one new dispensation, few old guards, spoilers and influencers, and the Pakistan Army.
Of the mainstream parties, PMLN-led by Nawaz Sharif and his younger brother, Shehbaz Sharif, are gearing up to take Islamabad. Nawaz Sharif has been Prime Minister thrice and has been an influential leader for decades. The Sharif family's clout still runs Punjab. Shehbaz Sharif has been the Chief Minister for years before becoming the current Prime Minister. Nawaz Sharif's daughter, Maryam Nawaz, is the new aspirant to power. But the army is suspicious of Nawaz Sharif who remains a fugitive till date although his return about August 14 is rumoured.
Nawaz Sharif's relationship with the army has for long been like embittered neighbours. They don't like each other but can't do without meeting each other. Although Sharif had been promoted by the army once, he came into his own as his political influence grew and pitted him against the army's own interests. From General Musharraf's time, the army had crafted a plan to cut down his influence, a project which culminated with General Qamar Javed Bajwa getting him jailed and banished on charges of corruption. He has been banished twice and on his first return, had won the elections. It is not sure whether he will be able to craft a second triumphant return this time around.
The reasons are three–One, he has been away from the country since 2019 and therefore out of touch with a changed Pakistan. Social media plays a critical role in how the electorate examines the parties and leaders. Second, his party's influence in Punjab has waned since the rise of Imran Khan and his political party, PTI. It is questionable whether his return will galvanise public support for PMLN although his daughter, Maryam, has been trying quite hard over the past seven months. The third reason is his brother, Shehbaz Sharif who has been the Prime Minister after Imran Khan's ouster,
by default in the thick of the mess which has kept Pakistan on a tenterhook for months and has found tentative support from the new army chief, General Asim Munir. He has quite cleverly managed to extricate himself and his family from several corruption cases during this period. It is therefore not easy to predict what the Sharif family will decide in the coming months.
Similar may not be the case with PPP led by former President Asif Ali Zardari and his son, Bilawal Zardari Bhutto, at present an articulate Foreign Minister in transit. PPP has its own sphere of influence in Sindh and Punjab, but mostly in Sindh, and can stage a comeback in the elections. Zardari is quite crafty in making alliances and networks across political and business spheres. He has been in the business of networking for decades and can help his son to rise to the top. He is determined to make Bilawal the next Prime Minister. He is already talking to Nawaz Sharif on seat adjustments, hobnobbing with smaller parties and `electable` candidates from other parties for working with PPP. Bilawal is still an untested leader and has not spent enough time in the country. Zardari likewise evokes no charisma like his wife, Benazir Bhutto. His relationship with the military may not be as combative as Nawaz Sharif's but is confined largely to financial deals. It may not be enough this time around when the stakes are incredibly high.
Imran Khan and his PTI, for the army as well as other parties, are ghosts that cannot be driven away. Despite his unceremonious sacking, a systematic campaign to ensnare him in corruption and other criminal offences, large scale arrest of his workers and forcing his leaders to quit the party, Khan remains a formidable challenger in politics today. It is fair to say that if elections were to be held free and fair, the chances of his return are higher than that of Sharif and Bhutto.
Maulana Fazlur Rahman and his JuI-F are today front leaders of the PDM coalition but have limited political influence across the country. Rahman is more like a carpetbagger with his influence in the religious domain and can at best play a kingmaker's role but not form a government in Islamabad. His relationship with the army too remains patchy. But his alliance can change the equation and hence Nawaz Sharif is keen to assuage the Maulana's anger about the Dubai meeting between Sharif and Zardari recently. The novice in the field is Istehkam-e-Pakistan Party (IPP), established by business tycoon, Jehangir Khan Tareen. Tareen is not a novice politician; he has been a close associate of Imran Khan before falling out. His new party, it is believed, is the brainchild of Pakistan Army although there is no credible evidence to prove it except that most of the 100-odd leaders of PTI who were compelled to leave the party were quick to join IPP. It is quite likely that the army could use IPP, with Tareen's money and its influence, to exert favourable results in the elections. The chances of Tareen and his party,
however, remain dependent on how the army will drive its election campaign in the next several weeks.
The army has the key to a set of old guards and influencers like PMLQ, MQM and Tehreek-e-Labbaik Pakistan (TLP). MQM has influence in Sindh, especially in Karachi but PPP has cut into its vote bank a few years ago. PMLQ is another spoiler-influencer in Punjab. Run by another Punjabi family, the Chaudharys, the party has been close to the army and has managed to remain in the frontline through political cunning and unscrupulousness. It has had a long-standing relationship with the army, especially after General Musharraf. One of the Chaudhary brothers had managed to become the president of PTI early this year and is currently battling corruption charges in courts. The party's association with the army remains its asset. Zardari has been talking to the party leaders for a tie-up in the coming elections.
TLP can turn out to be another of the army's influencing weapons. It has significant clout in the rural belt and can whip up passions and street violence over religious issues like blasphemy and burning of Quran. The religious party has been a cat's paw for the army during the Imran Khan regime and is likely to play at least a spoiler role in the coming elections. A quick scan of the political landscape, a few weeks before the crucial elections, makes one thing clear, however–that General Asim Munir will play an extraordinary role in making the 24th Prime Minister of Pakistan.