Pakistan requests 'Breathing Space' from the IMF as it works to kick-start its economy.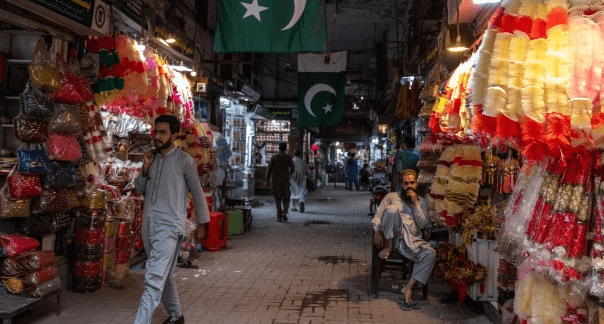 Pakistan is requesting "breathing space" from the IMF in order to revive its economy, which has been severely damaged by last year's enormous floods, the global downturn, and the conflict in Ukraine.
Ishaq Dar, Pakistan's finance minister, met virtually with Nathan Porter, head of the IMF mission in that country, on Tuesday to discuss the budget for the nation's next fiscal year, which starts in July.
Pakistan has been tasked with submitting a budget that complies with the conditions of the $6.7 billion loan that the IMF gave to the nation in 2019. The loan is due to be repaid at the end of June, and the new budget will influence how the IMF handles the program's future.
The administration of Prime Minister Shehbaz Sharif set a goal growth rate of 3.5% in the proposed budget, up from the predicted 0.3% growth rate for the current fiscal year. Additionally, it suggests investing 1.15 trillion rupees ($4 billion) on development.
According to Aisha Ghaus Pasha, a junior finance minister, "we don't want to take any such step that drags us away from stabilization." We desire a breathing space while still in stabilization mode in order to support economic development, she said.
However, the budget falls short of several of the aspirations of the fund.
To appease the IMF, Islamabad has increased energy levies and prices since last year. Of the $6 billion aim established by the fund, Pakistan still has to get $2 billion in outside money.
Pasha said that the administration would keep discussing government expenditure and tax collection for the next fiscal year with IMF representatives.
IMF resident representative Esther Perez Ruiz said in a statement that the organization is prepared to collaborate with Pakistani authorities to improve the budget before it is passed.
After completing the ninth review, Pakistan anticipates receiving a tranche of at least $1.1 billion from the IMF loan program, which may potentially free up critical money from other lenders.
According to Columbia Threadneedle Investments, the nation's foreign debt obligations for the next fiscal year would total nearly $22 billion, which is about five times its reserves.