Muradov: Our interactions with Syria provide a chance for Middle Eastern economic cooperation.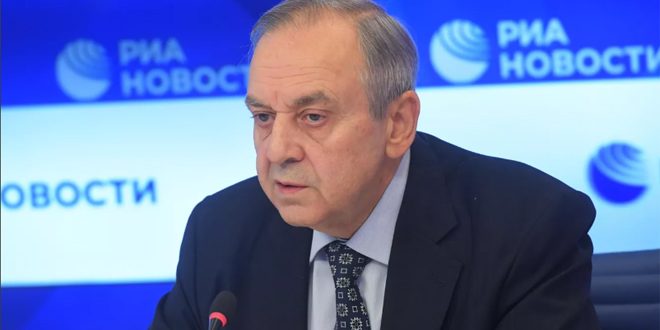 According to Georgy Muradov, the permanent representative of the Russian Republic of Crimea to the Russian presidency, cooperation between Crimea and Syria enables the Russian Republic of Crimea to expand its economic and trade relations with the Middle Eastern nations, who are currently expressing interest in reactivating bilateral relations with Russia.
The comments made by Muradov were made in a statement released on Thursday outside of the 26th International Economic Forum in St. Petersburg.
Muradov stated that "Crimea's cooperation with the Middle East will develop more effectively because this is naturally linked to the existence of a fundamental agreement with Syria, which has rejoined the Arab League, which means the emergence of an opportunity for us to establish a significant center across Syria for cooperation with the entire Middle East, and this is what is being worked on."
He emphasized that the colonial age, which the West exploited for the previous two centuries, has passed, and that a multipolar world with several centers is presently forming, pointing out that the Arab nations are currently moving very aggressively towards Russia.