PM: Pakistan-Turkey collaboration would lead to greater economic success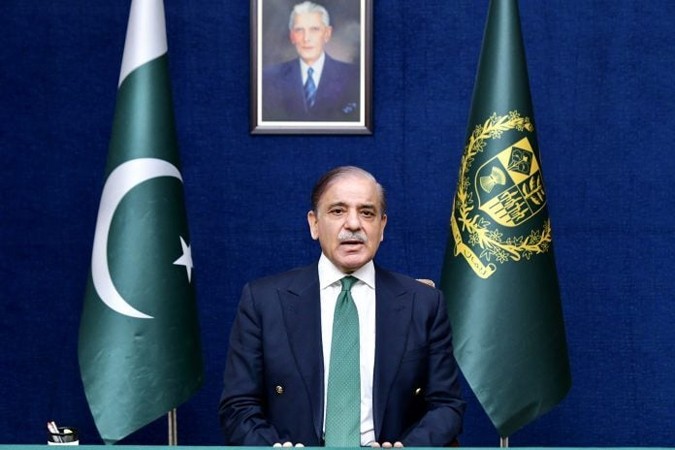 The increased bilateral collaboration between Pakistan and Turkey via joint ventures and investments, according to Prime Minister Muhammad Shehbaz Sharif, would result in "win-win" circumstances for both nations.
In an interview with the Turkish television station Haber Global, the prime minister stressed that the goal of $5 billion in bilateral commerce between the two nations during the next three years was very much attainable. According to the prime minister, Turkish businessmen might take use of Pakistan's enormous potential for solar and hydroelectric electricity. "I want to reassure you that I would do all in my power as Prime Minister of Pakistan to assist Turkish investors. There is a lot of potential between the two nations to enhance the success of this magnificent voyage, he said.
According to the prime minister, each sector of Turkiye in these regions of Pakistan has potential and could fulfill its purpose. It would be a good mix if they had Turkish investment and our labor was better skilled, he said, opening up new possibilities for collaborative ventures. In response to a different question, the prime minister said that the train system connecting Pakistan, Iran, and Turkey might play a crucial role but needed innovation.
He said that his goal was to increase the effectiveness of this network, saying that it would undoubtedly lead to a decrease in transportation costs and make their production of products extremely compatible in the international markets. The prime minister congratulated President Recep Tayyip Erdogan on his reelection and said that the president had shown his abilities as a seasoned statesman and politician.
The prime minister expressed his eagerness to work closely with president Erdogan in order to strengthen their commercial and investment connections and bilateral partnerships. He compared Pakistan and Turkey as having "one soul and two hearts," noting that the two nations have had ties for many years. He stated that Turkiye has consistently helped Pakistan through trying times, like as during floods and earthquakes. Similar to this, various administrations in Pakistan have consistently supported their Turkish brothers and sisters, regardless of the political party in office. All political parties were one when it came to Turkiye.
He emphasized, "This is the journey we have chosen, and we hope to accomplish our mission through diligence and sincerity of purpose." According to the prime minister, their close relationships with their brothers and friends have always supported them through good times and bad. The prime minister said that Pakistan and Turkey had strong strategic ties since they had established collaborative ventures in the shipbuilding sector and other sectors where the two friendly nations had common interests.
He underlined his support for Turkiye's territorial unity and integrity and noted that Turkiye has always backed Pakistan in its dispute with India over Jammu and Kashmir, which is illegally occupied. In response to a question, the prime minister said that the country had been facing tough challenges, including imported inflation that had driven up prices, the flooding that had forced 33 million people from their homes, completely destroyed crops, and damaged infrastructure that had cost them $30 billion in losses.
However, he emphasized that Pakistan's people were resilient and able to overcome these difficulties. He also expressed his hope that they would work together to find a solution. In response to a different question, the prime minister argued that the coalition government had successfully rallied the international community following the floods of the previous year and organized a donors' conference in Geneva where the intentional community made pledges, saving the country from serious default risks. A extremely catastrophic economic crisis resulted from the previous administration's breach of its agreement with the International Monetary Fund (IMF).