In the midst of economic turmoil, Pakistan allocates more than $6 billion for defense.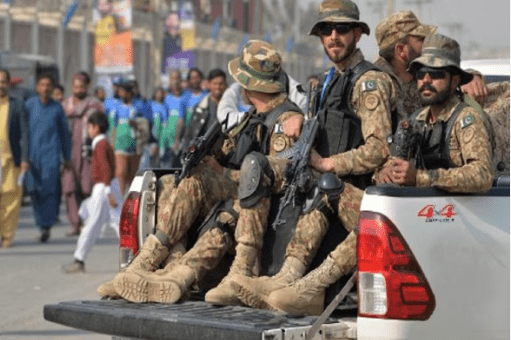 According to the Dawn, the Pakistani government would spend PKR 1.804 trillion on defense during the next year. According to the report, the new sum is almost 13% greater than the amended allotment for the current year.
The defense budget accounts for almost 1.7% of the GDP and 12.5% of all government spending plans for the next year, it was also underlined.
According to a CNN-News18 story, the allocation was larger despite the International Monetary Fund (IMF) advising the government to reduce defense expenditure in February or increasing the GST rate on consumer items to 25% in order to earn more money in February.
In order to comply with the IMF's request, the Pakistani government reportedly imposed a 25% GST on a number of consumer items, but did not cut down on defense expenditure.
Last year, Pakistan allocated PKR 1.57 trillion for defense, but then increased it to PKR 1.59 trillion.
Of the entire budget, the Pakistani army got PKR 825 billion, followed by the country's air force with PKR 369 billion and the navy with PKR 189 billion. The government also enhanced military retirees' pensions by 26%.
According to a report by Dawn, elements like the budget for strategic nuclear arsenals, as well as defense-related purchases and strategic programs, are not itemized in the budget and neither are the military pensions.
The monies allocated for Pakistan's defense budget go into civil works, personnel costs, operational costs, and physical assets.
For defense administration, PKR 5.4 billion, for staff costs of PKR 705 billion, for operational costs of PKR 442 billion, for physical assets of PKR 461 billion, and for civil works of PKR 195 billion were assigned from the defense budget.
The government's decision to enhance the defense budget as well as the wages and pensions of all public workers is seen as a "populist" move made with the upcoming elections in mind.
In his remarks before to delivering the budget on Friday, Pakistan's finance minister Ishaq Dar said that "no new taxes are being imposed this year, and the government has tried to provide as much relief as possible."
On Friday, he also gave off the impression that Pakistan had overcome its economic fragility. Moreover, Dar affirmed that Pakistan will not default.