Pakistan's economic report:.29% GDP growth, 11% decline in per capita income – Highlights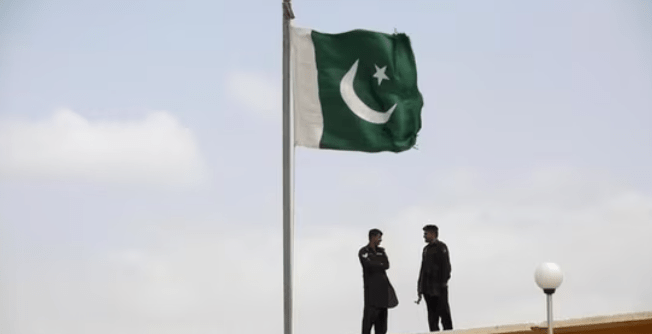 Ishaq Dar, Pakistan's finance minister, provided important economic statistics on Thursday, and the figures highlight the difficulty confronting Shehbaz Sharif's administration. The Pakistan Economic Survey 2022/23 reports that the country's real GDP only increased by 0.29%, with the agricultural sector seeing growth of 1.55% and industry contraction of 2.94%. Only 0.86% of the GDP in Pakistan's services sector, which accounts for about 60% of total GDP, increased.
Dar, however, focused more on the global economic climate and the fundamentals PM Sharif inherited when he took over as prime minister from the outgoing Imran Khan in April last year than on the poor performance of key sectors of the Pakistani economy when he delivered the data.
Dar bemoaned a "[political] project" that "put the country in reverse gear" but that "was conceived in 2010, flourished in 2018, and reached its culmination in 2022." He said that Imran Khan's Pakistan Tehree-e-Insaaf has damaged Pakistan's economy, which some thought was poised for G-20 membership in a few years. It was only 0.29 percent compared to the IMF's April prediction of 0.5 percent, meaning that "we now have to resume development from where it was left off in 2017… with an inclusive and resilient growth trajectory that is sustainable, builds investor confidence, and ends market nervousness." However, GDP at current market values increased by 27.1% from the previous year to 84,657.9 billion in FY23.
From July to April of FY23, the fiscal deficit decreased from 4.9% of GDP to 4.6%. Between July and May of FY23, headline inflation averaged 29.2% compared to 11.3% during the same time period in FY22.
The main drivers of the predicted 1.55 percent growth in the agriculture sector in FY23 were wheat, sugarcane, maize, and cattle.
Rice and cotton output fell by 21.5 and 41.5 percent, respectively, with last year's flash floods having a significant negative effect.
The industrial sector saw negative growth of 2.94 percent, and manufacturing, which makes up 65 percent of this sector, is seen to be a key contributing factor. Large-scale manufacturing saw a fall of 8.11% after growing by 10.6% in the previous year. Mining and quarrying saw a 4.4% decline compared to a 7% decline the previous year.
Production of natural gas and crude oil declined by 9.3% and 10.2% respectively, while coal production rose by 17.6%. The Pakistani government thinks that after the conflict in Ukraine's global shocks subside, "the road to global growth and trade prospects (will) be smoother."
The services sector, which accounts for roughly 60% of Pakistan's GDP, expanded by a minuscule 0.86 percent.
Due to currency devaluation, slower GDP growth, and rising population, per capita income fell from USD 1,765 in the previous year to USD 1,568 this year.
In the period from July to March of FY23, total revenues increased by 18.1% to $6,938.2 billion, or 8.2% of GDP. Tax revenue increased by 16.5%, while non-tax income increased by 25.5%.
In July-March FY23, total spending increased by 18.7% to 10 trillion.
By the end of March 2023, there was 59.25 trillion in total governmental debt.