Analysts expect that Pakistan will maintain its 21% policy rate despite significant inflation.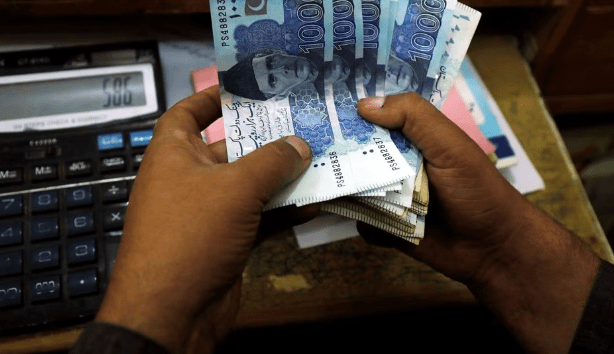 Pakistan, June 8 (Reuters) – Pakistan's central bank is widely expected to keep its key interest rate unchanged at 21% on Monday after aggressive rate hikes since April last year to tackle record high inflation amid the nation's worst-ever economic crisis.
The country's key rate has been raised by a massive 1125 basis points (bps) since April 2022 and 17 of 18 analysts surveyed said there would be no change in the key rate on Monday, while one expects a 100 bps hike.Advertisement · Scroll to continue
"They'll point to a 'plateauing of inflation' as evidence that rates don't need to go up," said Uzair Younus, Director of the Pakistan Initiative at the Atlantic Council's South Asia Center.
Most analysts agreed that with inflation peaking and global commodity prices coming down, there was no urgent need to hike interest rates yet again.
Inflation surged to 37.97% in May, a record high for a second month in a row, and the highest in South Asia, ahead of Sri Lanka, which posted annual inflation of 25.2% in May.Advertisement · Scroll to continue
"The inflation readings are expected to fall due to high base effect," said Fahad Rauf, head of research at Ismail Iqbal Securities.
"We expect 30% inflation for June 2023 vs 38% in May. GDP growth was meager 0.3%, which would probably be revised to negative once the final/revised GDP numbers are released next year," he added.
But Shivaan Tandon, economist at Capital Economics, expects a 100 bps hike, saying the central bank cannot afford the luxury of keeping the policy rate on hold given the need to tame record high inflation and support the currency through monetary tightening.Advertisement · Scroll to continue
"Rate hikes may also prove to be a signal to potential creditors about the authorities' commitment towards resolving external imbalances," he said.
The policy decision will follow the annual budget that will be presented to parliament on Friday. The government will hope to strike a balance between reforms to satisfy the International Monetary Fund (IMF) and measures to win over voters in an imminent election due by November.
The cash-strapped country, with reserves to barely meet a month's worth of imports, is undertaking steps to secure a $1.1 billion loan, part of a $6.5 billion IMF bailout package.
These measures include raising taxes and removing blanket subsidies and artificial curbs on the exchange rate.
For the individual poll responses, see table below:
#
Name/ Organisation
Expectation
1.
AKD Securities
0
2.
Ammar H. Khan
0
3.
Arif Habib Limited
0
4.
Capital Economics
100
5.
Equity Global
0
6.
FRIM Ventures
0
7.
Intermarket Securities
0
8.
Ismail Iqbal Securities
0
9.
JS Capital
0
10.
KTrade
0
11.
Lakson Investments
0
12.
Multiline Securities
0
13.
Pak Kuwait Investment Co
0
14.
Spectrum Securities
0
15.
Topline Securities
0
16.
Tresmark
0
17.
Uzair Younus
0
18.
Vector Securities
0
Median
0
Reporting by Ariba Shahid in Karachi Editing by Swati Bhat and Mark Heinrich