Pakistan misses its GDP goal because of an institutional and economic crisis.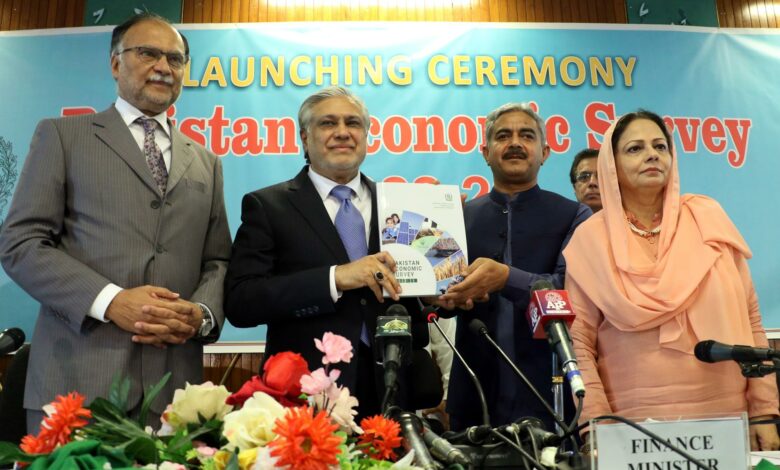 8 June, Islamabad (EFE). Due to the political and economic turmoil the nation is now experiencing, Pakistan's GDP growth for the current fiscal year, which ends on June 30, was 0.29 percent rather than the 5 percent goal set.
Ishaq Dar, the minister of the economy, stated during the presentation of economic statistics on Thursday that "despite all the constraints the performance remained 0.29 percent," despite predictions of a 5 percent gain following fiscal year 2021–2022 experienced 6.1 percent growth.
Political and economic uncertainty has engulfed the south Asian country since Shehbaz Sharif ousted former PM Imran Khan in a parliamentary vote of confidence in April of last year.
"Floods, global pressure, and other factors contributed to the negative growth," added Dar.
While under pressure to reduce the fiscal deficit and get a bailout from the International Monetary Fund (IMF), the government set the goal of 5% economic growth in the preceding budget.
Following the government's budget presentation on Friday, the IMF board is anticipated to convene.
However, according to the finance minister, the government expects GDP to expand by 3.5% in the next fiscal year.
The minister said that owing to currency depreciation, slower development, and increased population, per capita income also decreased to $1,568 from $1,765 during the previous fiscal year.
He claims that between FY2022 and FY2023, the average consumer price index inflation rate increased from 11.3 to 29.2 percent.
According to the poll, the lower currency rate, supply interruptions brought on by flood damage, increased global food costs, and wider tariff revisions for both electricity and fuels were the main causes of inflationary pressures.
The authorities want to address their liquidity issues by getting a $1.1 billion tranche from the IMF in the midst of skyrocketing inflation that is being driven by the financial and institutional crises.
On Friday, the government will present its national budgets, which presents an opportunity to provide repayment guarantees to the international financial organization so that it may resume its aid program signed in 2019 for $6 billion, which was increased by another $1 billion last year after significant flooding.
Since August of last year, when it authorized the transfer of a $1.177 billion tranche as the nation dealt with its worst-ever floods, Pakistan has not received aid from the IMF. EFE