National Movement of Baloch In response to Pakistan's nuclear testing, South Korea protests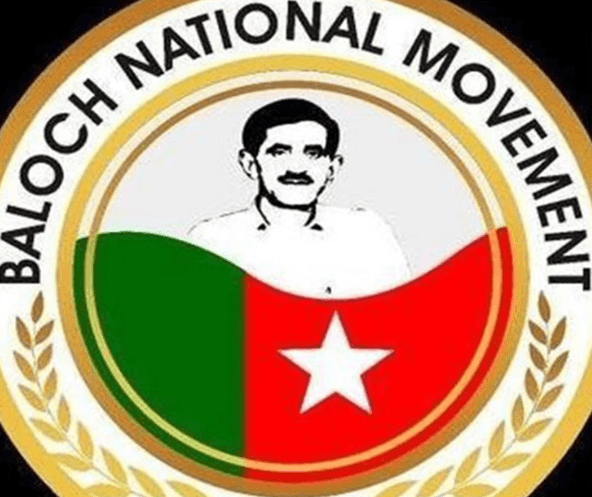 On Sunday, the South Korean branch of the Baloch National Movement (BNM) protested in Busan to celebrate the 23rd anniversary of Pakistan's nuclear testing on Baloch territory in the Chaghi area. The Baloch National Movement (BNM) said in the statement that the demonstration was intended to raise awareness of the effects of the tests' aftereffects on the neighborhood's population and the environment. The demonstrators chanted anti-Pakistan chants while handing out brochures to the public and educating them about the effects of the nuclear testing.
In both Korean and English, the demonstrators voiced their worries about the effects of the nuclear testing. Hafsa Baloch said during the demonstrations, "Today, we are demonstrating in Busan city against Pakistan's nuclear tests in Balochistan in 1998 on behalf of BNM. The testing were place at Ras Koh Mountain in the Chaghi area on May 28 and May 30. Hafsa Baloch said in a statement issued by BNM that the impact of the testing had seriously harmed the whole area. She said, "The whole region and its surroundings remained radioactive for decades after the experiments. People still struggle with life-threatening illnesses, and children are born with hereditary illnesses such facial deformities, eye disorders, skin cancer, and other health issues.
She said that the radioactive pollution from the nuclear testing had devastated the land, ecology, and ecosystem. She described the area as being "deserted and ruined." The Baloch National Movement claims that on May 28, 1998, Pakistan conducted several nuclear tests in the Chaghi area without taking the necessary precautions to ensure the safety and wellbeing of the local populace as well as the environment.
The statement claims that the experiments significantly harmed the environment and radioactive pollution. Deathly illnesses and hereditary problems have plagued the residents of Chaghi and the nearby villages for many years.