Blast at Khyber Training Center kills two police officers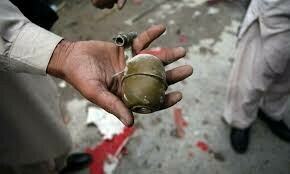 On Thursday night, a'mysterious' grenade explosion within the police training facility in the Shah Kas neighborhood of Jamrud tehsil claimed the lives of two police officers.
Salim Abbas Kulachi, a Khyber district police official, said that a hand grenade went off after dropping from a police officer's hands during DSP Nawaz Khan's inspection of the center's security bunkers around midnight.
He said that DSP Nawaz and ASI Barkat suffered injuries, while two cops, Shah Mehmood and Nur Islam, died instantly.
The Hayatabad Medical Complex in Peshawar received the wounded right away.
However, insiders claim that the fatalities and injuries were caused by some unidentified miscreants throwing a grenade from outside the training facility towards a police post. However, police authorities declined to corroborate the incident, and no one claimed credit.
Meanwhile, on Thursday night in the Bara neighborhood of Dandoono Kallay, unidentified assailants assassinated a young truck driver.
According to the police, assailants shot at Rasheed Gul as he was returning home, seriously injuring him. He passed away from his wounds on Friday morning at a hospital.
His family said they had no animosity with anybody, hence the cause of his death could not be determined right away.
The cops reported opening an investigation after filing a case.