Imran's drinking and drug misuse are as predicted by Indian security experts, and a Pakistani minister verify them.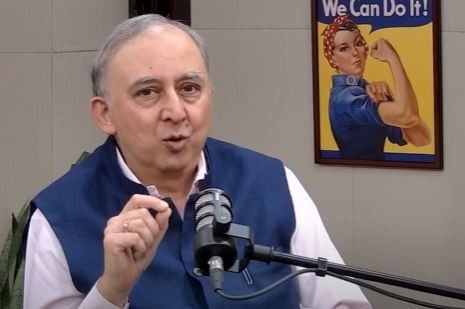 After the Pakistani Health Minister Abdul Qadir Patel released his medical report on Friday, suggesting heavy alcohol intake and unstable mental health, the prediction of Imran Khan's drug usage and drunkenness came true.
Tilak Devasher, an Indian security specialist, anticipated Imran's heavy drinking and drug usage in an exclusive interview with ANI.
Devasher, a member of the National Security Advisory Board, said that Rana Sanaullah had claimed that, despite receiving all the comfort he needs in prison due to his drug addiction, we take excellent care of him there. The security expert said "absolutely" when asked whether he would experience withdrawal symptoms.
In the meanwhile, the Health Minister Abdul Qadir Patel and his aides will be the subject of legal proceedings, according to the Pakistan Tehreek-e-Insaf (PTI).
According to the former prime minister Imran Khan's medical report, which was released on Friday, it showed high alcohol consumption, no mention of a leg injury, and unstable mental health, according to Pakistan's Health Minister Abdul Qadir Patel, according to Geo News.
After the former prime minister underwent testing at PIMS Hospital after his arrest on May 9, Patel was providing information to media in Karachi on his medical report.
Before giving the report's specifics at the press conference, the health minister said that it was a "public document".
He said that the report has no information on the foot fracture that Khan claimed he had after the attempted murder on November 3.
Despite wearing a plaster on his foot for around five to six months, Imran Khan did not have a fracture, the doctor's report said.
The Pakistan Tehreek-e-Insaf (PTI) chief's urine sample was also collected, according to the minister. According to him, the preliminary analysis reveals the presence of harmful substances as well as excessive alcohol and cocaine use, as reported by Geo News.
The assessment also referenced Khan's mental health, according to which his behaviors and body language are "not those of a fit man," the Pakistani Health Minister said.
Devasher said that Imran Khan, the former prime minister of Pakistan, is the favorite of young people, who are the majority of his supporters in the South Asian nation.
There are a few reasons for Imran Khan's popularity in Pakistan, according to security expert Devashir, who spoke to ANI. One is that the middle class and lower middle class support him greatly.
The young man has a significant social media presence and sense, so. Then, even if he completely lies, people prefer to trust him based on his own persona. even if he misinterprets or violates a religious proverb, others react with "nhi nhi yeh theek hai" (no, that is correct).
"Young people now consume content on social media, pay attention to his tweets, and watch his video podcasts. He has built a machine of individuals who… saturate…You understand the value of social media, after all. The PPP and PML-N cannot compete with this, he said.