Vicegerents Need Each Other, as Taught By Judaism And Islam – OpEd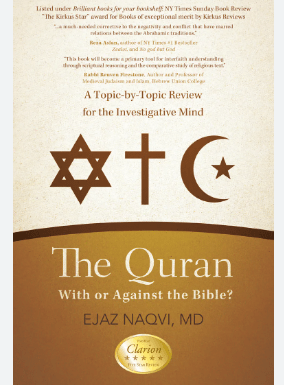 Islam holds that in terms of running our social and personal life on this world, people serve as vicegerents under God. The earth's representative of Allah is mankind. (Qur'an 2:30) The term "vicegerent" refers to someone who governs justly and works to uphold Allah's rules for all living things, including humans, animals, and even inanimate objects.
According to the Qur'an, Allah addressed all the angels immediately before creating Adam: "Surely I am about to place a khilafah- vicegerent on the Earth." (2:30) The angels respond that although angels are always engaged in worshiping God and hence nearly impossible to sin, people will engage in all kind of horrible bad deeds on earth. "I certainly know what you do not know," declares Allah. (2:30)
The term "khilafah" (successor) refers to the humans who will replace the jinn and be in charge of bettering life on earth since they will be familiar with the names that Allah will teach them. With this understanding, people would be able to control their own irrational impulses and adhere to the teachings of Allah as conveyed to them by His prophets.
Ali Unal, a Turkish interpreter of the Holy Qur'an, states: "Since the angels do not have to struggle against sins, they do not progress spiritually." Allah created men and women as partners and helpmates in the moral battle that results in spiritual advancement.
According to the Qur'an, "He is the one who created you from a single being; and from that being He created his mate, so that he might find comfort with her." (3:16, 7:189, and 39:6) The Torah of Moses, which also describes the events surrounding the creation of Adam and Eve (Havvah in Hebrew, Hawwa in Arabic), has the same doctrine.
The major Torah events are often repeated and reimagined in the Jewish religious tradition in order to provide future generations with deeper understanding. This tale of how and why God gave Eve to Adam serves as an excellent illustration of this process (known in Jewish tradition as the Midrash), as applied to the archetypal human: Initially, Adam was by himself. Both his parents and his children were absent. He lacked even a sibling, a brother, or a buddy with whom he could interact. Adam was depressed and lonely.
It's not healthy for you to be alone, God told Adam.(2:18 in Genesis) You may now do anything you want, however. You are not required to share anything with people while you are alone. When someone else needs to speak to you, you are not required to stop talking and simply listen. When others need aid, you are not obligated to assist. You're under no obligation to consider other people's feelings. All of these tasks and many more would need to be done if you had a sibling, brother, or close friend.
I have a lot of stuff for fun and games, but I grow tired with them after a time," Adam remarked. "I don't enjoy being alone." Even if I have multiple pets, I don't think that's enough for me. I continue to feel alone and lonely. I need someone that is both similar to me yet distinctive from me. I need a consort. Someone to be my closest friend and stand by my side. I need a caregiver—someone I can look after and who will look out for me.
God perfectly understood Adam's needs. "You need a helpmate. a person with a different personality who can help you develop as a responsible, compassionate, and caring person and who can grow in love with you. She will be created entirely from your side, standing beside you as your helpmate and equal companion.Genesis 2:12–13
Ezer is the equivalent of "helper" or "helpmate" in Hebrew. A helper, according to traditional male religious academics, was seen as an inferior partner since they were like assistants. However, female academics have emphasized that when God intervenes to aid the People of Israel in times of need, He is Himself referred to as ezer. Psalm 37:40 and Genesis 49:25
You two will resemble a single set of hands. You are aware that a hand cannot clean itself. However, two hands can always clean one another. You will need to be accountable to and for one another. You won't be on your own anymore. You won't be able to act anyway you choose any more. You'll need to consider how another individual could feel. You must pay attention to what she has to say. You'll need to focus more on others and less on yourself. I will bless you so that you may start dating.
Adam had slept off when God peered down and saw. God prayed that Adam would recall what he had been taught when he awakened. Even if Adam and all of his offspring didn't always control their egocentric tendencies and develop into the loving, dependable helpmates that God desired them to be, God believed they would improve much by trying.
And those who had been truly responsible helpmates and partners would end up being blessed by God together. The sons of Adam would therefore understand that Eve's daughters (Havvah in Hebrew, Hawwa in Arabic) were created to be blessings from God rather than believing that Eve led Adam to sin and hence brought original sin into human existence.
Additionally, men's health suffers severely without Eve. More than 2 million people aged 42 to 77 from Europe, North America, the Middle East, and Asia were included in a pooled analysis of data from 34 studies published between 1963 and 2015, and it was found that those who were not married (never married, divorced, or widowed) had a higher risk of developing cardiovascular disease (42%) and coronary artery heart disease (16%) than those who were.
Additionally, being single was linked to a higher chance of dying from stroke (55%), as well as coronary heart disease (42%). According to the data, divorce was linked to a 35% increased risk of heart disease in both men and women, while widowers of both sexes had a 16% increased chance of having a stroke. However, this was not the situation after a heart attack, when the risk was much greater (42%) among those who had never married. While there was no difference in the risk of mortality after a stroke between married and unmarried individuals, this was not the case after a stroke.
In conclusion, it is preferable to live outside of the garden with Eve than inside of it without her. Bless the One who drew us together and gave me the knowledge of her kindness of heart and beauty of spirit.Eden was there everywhere she went. quoting Mark Twain