'Grave' human rights problem in Pakistan is brought up by Canadian lawmakers to Justin Trudeau.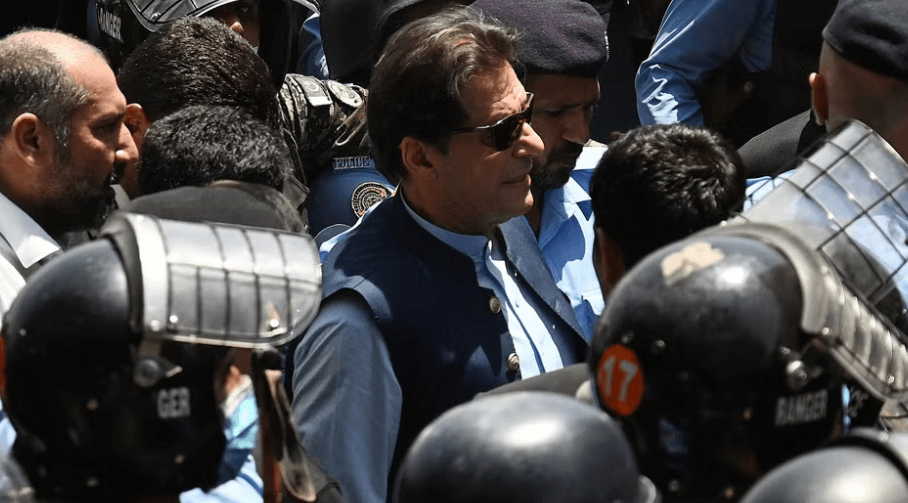 A letter from more than a dozen Canadian legislators to Prime Minister Justin Trudeau highlights the tense situation in Pakistan after Imran Khan's detention.
The 16 members of parliament who signed the letter claiming to speak for "thousands of concerned Canadians of Pakistani heritage" encouraged Mr. Trudeau to address the political unrest that has resulted in many arrests and human rights abuses in the south Asian nation.
"As members of parliament, it is our duty and honor to represent the interests of the people we represent. They also voiced their serious worry for Pakistan's democracy, rule of law, and freedom of speech. No matter where we reside or how we choose to express them, these are fundamental and unalienable elements of any community that we should never take for granted, according to the letter that Scarborough Centre head Salma Zahid posted on Twitter.
The lawmakers cited the Supreme Court of Pakistan's decision that the cricketer-turned-politician Mr. Khan's arrest was illegal and unjust, saying that it "strikes at the very core of what we stand for as Canadians and as a leading international democracy."
The letter continued, "We don't know the validity of the allegations against former prime minister Imran Khan, but we think, as in any democratic country, the allegations should be immediately and completely exposed in open court and the independent judicial system be allowed to do its job. The legislators have also said that although they support the freedom to peaceful protest, they condemn any acts of violence and the wrongful detention of activists, journalists, and innocent bystanders, particularly women and children.
The MPs said that those accused should have their cases addressed in a civil court.
"Pakistan, and Pakistanis alone, should be the masters of their own destiny through free and fair elections governed by a robust respect for the rule of law, the constitution, and human rights," the legislators said.
After Mr. Khan's detention and subsequent release on bail, as well as the police siege at his Zaman Park mansion in Lahore, Pakistan experienced a month of political unrest.
The police have detained more than 7,500 of his Pakistan Tehreek-e-Insaaf party members, including women. In riots around the nation between his followers and police, at least 10 individuals were slain.
There are around 100 legal lawsuits pending against the former prime minister. On Friday, he stood before a court in his hometown of Lahore to ask for protection from arrest in a number of terrorist accusations that the government has brought against the head of the nation's opposition.
In response to claims that he was harboring people sought in recent violence committed by his followers during anti-government rallies, Mr. Khan scaled down his campaign of resistance and said that he would accept a police inspection of his residence.