Following reported increases in human rights violations, the EU is encouraged to rethink Pakistan policy.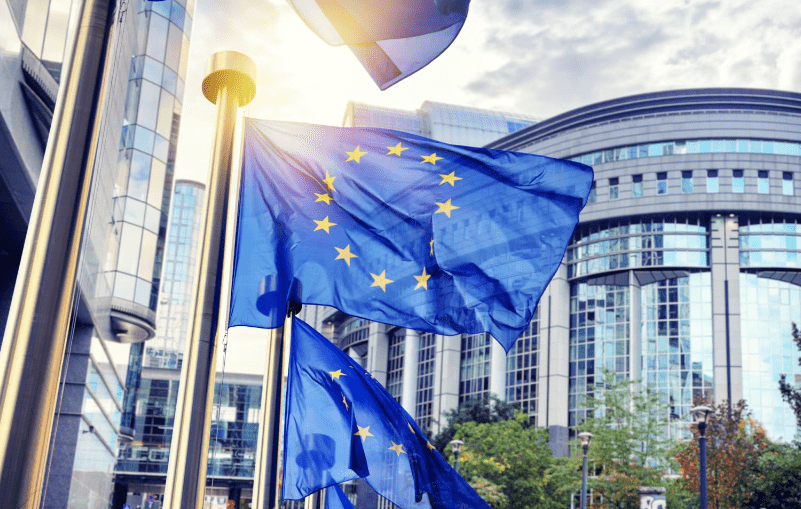 Due to an alleged increase in human rights violations in Pakistan, the EU has being called to rethink its stance towards that nation.
The request was made at a symposium that Human Rights Without Frontiers (HRWF) hosted on Monday, May 8 in Brussels.
A reputable rights organization with a Brussels office, HRWF, is the moderator. Willy Fautre raised a number of issues, including alleged violations against women and young girls in the nation.
He called it "an appalling situation" that required "urgent" response from the EU and the rest of the world.
He said that, particularly when it comes to career and educational prospects, women were "still treated as 2nd class citizens" in the nation.
It was noted that women's literacy rates were far lower than men's, at only 45% compared to 69%.
He informed the audience that gender-based violence was a "vicious circle".
Jose Luis Bazan, a different speaker and asylum specialist, expressed worry in especially about the nation's blasphemy laws. He emphasized why Pakistan's religious minorities and the global human rights community faced serious challenges as a result of the blasphemy laws.
Additionally, he saw a "worrying trend" in violence against religious organizations.
Bazan endorsed the request for a reassessment of commercial ties between the EU and Pakistan made by Fautre and other speakers.
The Pakistan National Assembly "further tightened" its harsh blasphemy rules by expanding the penalties for individuals caught encouraging religious feeling and characters associated to the Prophet Muhammad, it was announced during the event, held at the Brussels Press Club.
It was announced at the ceremony that a unanimously approved law by the Pakistani parliament will strengthen existing harsher penalties and fines for anybody found guilty under it.
According to reports, this has increased worries among observers and human rights groups.
The European Parliament demanded in April 2021 that the European Commission and the European External Action Service review Pakistan's eligibility for GSP+ status right away in light of the country's ongoing violations of human rights, calling particular attention to its highly contentious "Blasphemy Laws."
It was explained to the conference that GSP+ (Generalized Scheme of Preferences Plus) offers extensive tariff preferences for imports into the EU from vulnerable developing countries to support their participation in the global economy, sustainable development, and the eradication of poverty.
For 66% of the tariff lines, eligible nations like Pakistan may export products with no taxes to the EU market. According to the conference, GSP+ nations must show demonstrable progress in implementing 27 international treaties on human and labor rights, environmental protection, combating climate change, and good governance before they can be granted privileged status.
The gathering heard how Pakistani businesses have benefited from GSP+, growing their exports to the EU market by 65% since the nation joined GSP+ in 2014.
Pakistan's main market is the European Single Market, which has about 440 million customers. Pakistan exports clothing, linen, terry towels, hosiery, leather, sporting goods, and surgical supplies valued €5.4 billion.
The gathering was also informed that the EU frequently dispatches observation teams to examine the situation on the ground and to include their findings into the report that is made public and sent to the European Parliament and the EU Member States in the Council.
Manel Mselmi, a conference attendee who advises MEPs on foreign matters, talked strongly about women's rights and an increase in forced marriages, both of which she believed were worrying trends.
It was alleged that females as young as 12 had been "abducted," "married off," and forced to convert to Islam.
Imran Khan, a former prime minister of Pakistan, was detained on Tuesday outside the High Court in the nation's capital, Islamabad. Khan was testifying in court over allegations of corruption, which he claims are driven by politics.
Video shows Khan being detained after entering the court complex by many paramilitary personnel in armored cars, then being driven away. After being dismissed as prime minister in April of last year, he has been pushing for early elections ever since.
The nation will have general elections later this year.