At least 31 truffle hunters were killed in a Syrian Islamic State attack: Monitor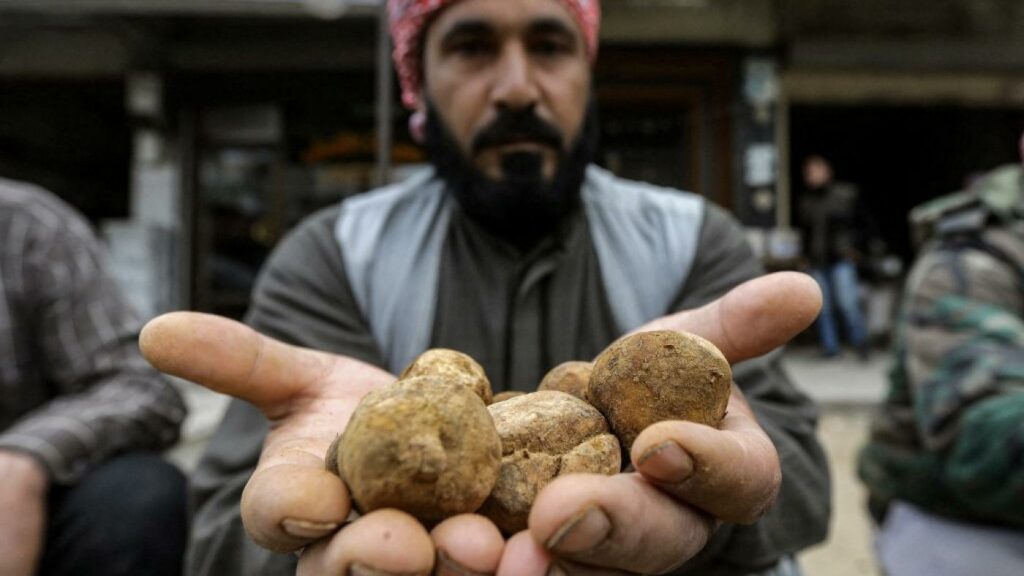 Each year, hundreds of destitute Syrians scour the desert between February and April for truffles, which may sell for $25 per kg in a nation where the average monthly pay is $18.
A war monitor said that at least 31 individuals were slain in Syria on Sunday by suspected members of the Islamic State (IS) group. This attack was the most recent in a string of assaults on civilians searching for desert truffles.
The IS terrorists killed four shepherds in a separate incident, according to the British-based Syrian Observatory for Human Rights, and kidnapped two more.
According to AFP, the British observer reported that a total of 31 persons, including 12 pro-regime fighters, were slain while searching for truffles in the desert east of Hama.
It had earlier stated that at least 26 people had died, a number that had been verified by the official Syrian news agency, SANA.
Separately, on Sunday, four shepherds were reportedly killed in the eastern Syrian province of Deir Ezzor by suspected IS militants, according to the observatory, which depends on a vast network of local informants.
The monitor added that the militants, who were riding motorbikes and carrying automatic firearms, also snatched livestock before running away.
In a nation that has been devastated by a 12-year war and a crippling economic crisis, Syrian desert truffles command exorbitant prices.
Every year between February and April, hundreds of poor Syrians scour the huge Syrian desert, known as Badia, for truffles. This area is known as a terrorist refuge and is also covered in landmines.
The observatory reports that since February, IS attacks on truffle hunters or landmines planted by the extremists have killed more than 230 persons, the majority of whom were civilians.
IS slashed the throats of 15 people who were out searching for truffles last month.
High cost and little pay
Following a military operation supported by a US-led coalition in March 2019, IS lost their last pockets of territory in Syria, but terrorist remnants are still hiding in the desert and carrying out deadly operations.
They have launched operations in neighboring Iraq as well as ambushed civilians, Kurdish-led forces, Syrian government troops, and pro-Iranian fighters using these hideouts.
Since the savage suppression of anti-government rallies in March 2011, when the crisis in Syria first broke out, 500,000 people have died and millions have been displaced.
The United Nations claims that more people are dying in Syria than anywhere else in the world as a result of explosives left behind by all parties to the conflict.
According to UN data, since 2015, landmines and other explosive remnants have killed or maimed five people on average every day.
Some of the best truffles in the world are said to be grown in the Syrian desert.
Depending on size and grade, the valuable fungus can sell for up to $25 per kg in a nation where the average monthly pay is roughly $18.