Religious gathering in PoK to collect money for jihad in Kashmir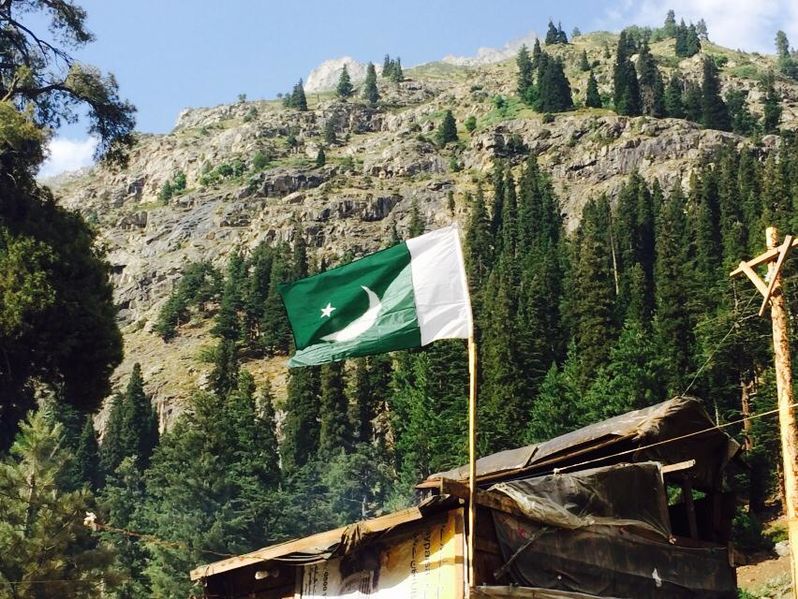 [PoK] Hattian Bala, The extreme right-wing Islamic group Tehreek-e-Khatam-e-Nabuwat will host a conference on April 30 in the Jhelum Valley of Pakistan-occupied Kashmir (PoK) in order to generate money for terrorist actions in India.
The conference's aim, according to Tehreek-e Itefaq-e-Rai (Movement for Consensus) head Dr. Amjad Ayub Mirza, was to generate money for upcoming terrorist acts in the Indian union region of Jammu and Kashmir.
He said that through promoting jihadist attitudes among PoK youth, they are preparing them for recruitment into a variety of terrorist organizations supported by Pakistan.
Dr. Mirza issued a warning that Pakistan is attempting to revive infiltration into the Indian union region of Jammu and Kashmir in order to carry out terrorist actions there.
According to Dr. Mirza, the organizers of the conference have already started a significant fund-raising drive in the PoK.
He claimed that this conference aims to deflect young people's attention from pressing issues by promoting the finality of Prophet Muhammad and focusing on religious minorities at a time when the entire PoK and Gilgit-Baltistan were experiencing social unrest brought on by egregious human rights violations and an economic crisis.
According to him, the PoK administration is working with Pakistan's Inter-Services Intelligence (ISI) espionage agency to try to channel the social fury that young people and civil society have been displaying in recent months toward religious extremism.
Dr. Mirza issued a dire warning, arguing that the hosting of such activities should be outlawed across all of Pakistan-occupied Kashmir (PoK) and Gilgit-Baltistan.
According to Dr. Mirza, the organization that is hosting the Khatam-e-Nabuwat conference is blatantly violating the standards of the Financial Action Task Force on the funding of terrorism by openly collecting money on the streets, from establishments, and from shops in the name of jihad in Kashmir.
Author and human rights advocate Dr. Amjad Ayub Mirza hails from Mirpur in Pakistan-occupied Kashmir. He is presently an exile living in the UK.
Islamabad was greatly relieved when Pakistan recently received a Financial Action Task Force (FATF) waiver, but the organization should keep up the pressure on Pakistan because it is only using symbolic measures to stop terrorism financing, according to South-South Research Initiative. (SSRI).
The Asia Pacific Group (APG), a regional organization modeled after the FATF, continues to monitor Pakistan, which was taken off the "greylist" in October 2022.
Pakistan has to go through a protracted review procedure to remove itself off the list. In June 2018, the FATF plenary assembly in Paris put the nation to its "grey list."
Pakistan's name was added to the list for the third time. Prior to February 2015, Pakistan's name was taken off the FATF's grey list, which was in effect from 2008 to 2010 and from 2012 to 2015.