Concerned about Pakistan's abuses of human rights, a US representative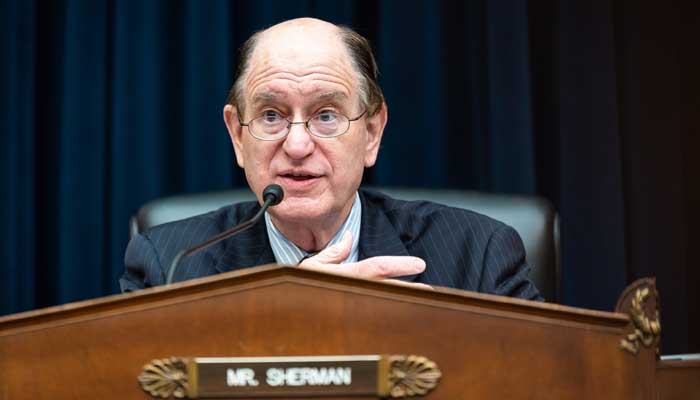 Brad Sherman declares in a video declaration that "we won't hold back from speaking out against human rights violations."
Brad Sherman, a Democratic Party congressman from the United States and a prominent member of the House Foreign Affairs Committee, spoke on the subject of human rights abuses in Pakistan on Sunday.
The lawmaker said in a video posted by Musarrat Cheema, the former communication officer for Pakistan Tehreek-e-Insaf (PTI) Punjab, "We will not hesitate from raising our voice against human rights violations."
Sherman, who has served on the foreign affairs committee for 26 years, added that Pakistan should permit people to demonstrate in harmony and voice their opinions.
He voiced his worry for the increasing number of violent events in Pakistan and reaffirmed the need for the government to take action against those who abuse human rights.
The lawmaker argued that the United States of America should support human rights in Pakistan and elsewhere in the globe.
He emphasized that Washington has no interest in interfering in Pakistan's domestic issues and described Pakistan as a major ally and supporter of the US.
He declared, "We completely respect the Constitution of Pakistan."
I have no interest in backing Imran Khan or any political party, and I differ with him on a number of topics, the American lawmaker said in response to a question about the politics of PTI Chairman Imran Khan.
Congressman Sherman tweeted about his conversation with Democratic congressional nominee Dr. Asif Mahmood regarding the current events in Pakistan.
The Democrat also stated meeting with the PTI head in his message.
"Also pleased that former PM Khan took the time to discuss issues with us by phone," he added.