Banned group TTP threatens more attacks against Pakistan police after storming Karachi office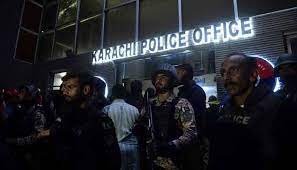 The banned group Tehreek-e-Taliban Pakistan (TTP) has warned of further attacks against police in Pakistan after storming a police office in Karachi on Monday.
According to reports, several armed militants entered the police office and opened fire, injuring one police officer. The militants also set fire to several vehicles parked outside the building before fleeing the scene.
In a statement, the TTP claimed responsibility for the attack and stated that it was carried out in retaliation for the killing of their leader, Noor Wali Mehsud, in a drone strike by the US in 2020. The group warned that they will continue to target police officials and installations across the country.
The attack has raised concerns about the security situation in Pakistan, which has seen a surge in violence in recent months. The government has vowed to take strict action against militant groups operating in the country and ensure the safety of its citizens. Police officials have launched a search operation to apprehend the militants involved in the Karachi attack. Security measures have also been increased across the city to prevent any further attacks.