Pakistan: An outright prohibition on critical talks is enacted due to a danger to the right to free speech.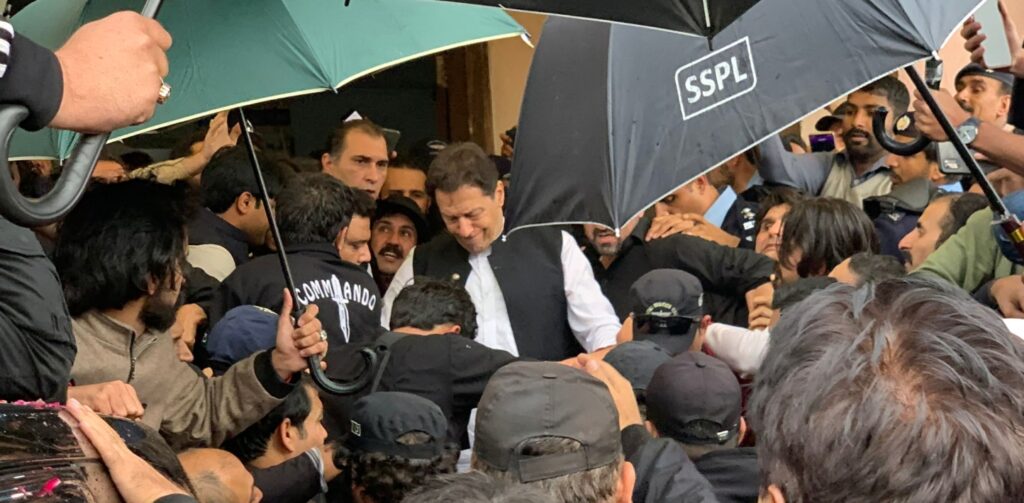 Rehab Mahamoor, a research assistant for South Asia at Amnesty International, responded to the Pakistan Electronic Media Regulatory Authority's (PEMRA) decision on Sunday to stop broadcasting speeches by former prime minister Imran Khan and to halt the operation of the private news network ARY TV in Pakistan.
"The general prohibition on an opposition leader's talks and the closure of ARY News are troubling examples of how Pakistani authorities have targeted dissenting voices and used the nation's media regulating power to restrict press freedom.
The right to freedom of speech is violated when restrictions on news and media outlets are used excessively. As proposed by PEMRA, criticism of government organizations cannot be regarded as hate speech. Any restrictions on the freedom of speech must be considered individually, be essential, and be in accordance with international human rights laws and norms.
"The International Covenant on Civil and Political Rights (ICCPR), to which Pakistan is a party, and the Universal Declaration of Human Rights both uphold the right to freedom of speech. The Pakistani government must stop repressing writers and media outlets that post material critical of the administration and rescind any general prohibitions.
Background:
Imran Khan gave addresses and news briefings on the evening of March 5, 2023, but Pakistan's media watchdog forbade television stations from airing them because they were allegedly inciting hate and assaulting the state's institutions. Additionally, the commercial news station ARY News had its license revoked.
This is the third time since his ouster that all satellite TV networks have been prohibited from airing or reairing the former prime minister's remarks or news conferences.
In the past, Amnesty International has provided evidence of how succeeding governments have used PEMRA to impose "politically motivated bans" on media organizations whose political views differ from those of the government.