PAK ECONOMY REMAINS IN THE DOLDRUMS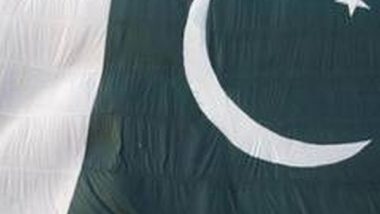 With winter approaching, Pakistan is short of food, energy and foreign exchange, indicating that the economic crisis may worsen over the next few weeks.
The decision not to purchase Russian oil and gas at concessional rates may or may not be to please the United States, but Pakistan's U-turn may have something to do with the dire economic stress, going by several official indicators.
For one, any purchase would entail a cash-down transaction, since Russia is itself cash-strapped in the wake of its ongoing conflict in Ukraine.
Foreign Minister Bilawal Bhutto Zardari told 'PBS Newshour' on December 14 that Pakistan was indeed experiencing an energy crisis. His announcement that Pakistan was neither seeking nor receiving Russian oil and gas came a week after negotiations had been completed and energy Minister of state Musadik Malik indicated a mid-January visit by his Russian counterpart for signing the necessary papers.
Pakistan may now have to turn to the Gulf nations that alone can fill the growing energy resource gap.
Pakistan struggles to meet domestic gas supply needs as winter approaches while battling to contain a current account deficit swelled by energy payments, mostly for oil. The country has been unable to procure Liquified Natural Gas from the international market because spot pri­ces remain out of its range and shipments under long-term deals remain insufficient to match rising demand.
Another major indicator of the economic woes is a report in Dawn (December 15, 2022) that the Central bank reserves have dropped from $15 billion to $6.7 billion. Pakistani analysts said the falling reserves may make it more difficult for the country to repay foreign loans; the remaining amount is just enough to cover over a month's imports.
With no clarity on when the International Monetary Fund will complete its ninth review, several experts including Pakistan's previous finance minister, Miftah Ismail, claim Pakistan still faces the risk of default.
Meanwhile, the United Nations that had rushed funds to meet Pakistan's needs due to floods earlier this year, has reported that the response from the world community was poor and only a third of the target could be met. These funds may run out by end-January.
The UN had appealed for more than $816 million but said its agencies and other NGOs have only received $262 million from international donors.
In a move aimed at boosting falling foreign reserves, the Economic Coordination Committee (ECC) approved on December 15 the export of 100,000 metric tonnes of sugar.
The scene in the industrial sector is also grim. Large-scale manufacturing drops 7.75 per cent in October, led by textiles and automobiles which are among the major foreign exchange earners of Pakistan, data shared by the Pakistan Bureau of Statistics (PBS) shows.
The situation on the farm front has also been alarming.
The country's agriculture sector has been in extreme distress for a very long time now, owing to multiple factors, ranging from poor government policies to lack of investment in agricultural research to climate change to low mechanisation. This is reflected in the decreasing crop yields, farm incomes, and rising rural poverty and food shortages. Pakistan had become a net importer of food and cotton for the large textile industry long before the floods hit. This year's deluge, which will continue to torment the economy and the people for years to come, has compounded our agricultural woes and food insecurity. (Ends)