Joyland banned in Punjab being screened in Islamabad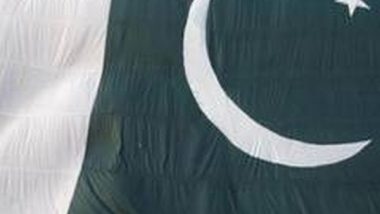 LAHORE: A notification by the Punjab Information and Culture Department on Thursday, addressed to the distributor of the film, said: "The Government of the Punjab in exercise of the powers conferred under Section 9 (1&2) Motion Pictures Ordinance, 1979 and rules made thereunder has decided to recall the film in the wake of the persistent complaints received from different quarters. You are, therefore, directed not to exhibit film in the jurisdiction of Punjab province till the further orders of the government".
On Wednesday, Salman Sufi, the head of PM's Strategic Reforms, had announced on Twitter that Joyland had been cleared for release by the censor board review committee formed on the directions of Prime Minister Shehbaz Sharif.
Earlier, the film had got clearance certificates from the censor boards of Sindh, Punjab and the federal government where it was set for release on Nov 18 (today).
However, on Nov 11, the federal Ministry of Information and Broadcasting had suspended the certificate for the film. After the backlash from all corners, the federal government decided to clear it for release.
The film's co-producer Sana Jafri confirmed to Dawn that Joyland would be released in Sindh as well as the federal capital, but it is, so far, banned in Punjab after the new development.
According to Ms Jafri, Joyland is a film about the Rana family that lives in Gowalandi area of Lahore. The family's youngest son, Haider, is jobless and a target of his father's constant taunts. Haider's wife works at a salon. However, things take a turn when he gets a job as a background dancer at a Punjabi theatre behind a trans woman called Biba.
The film humanises a trans woman and portrays her as a common person, she said. It's the character of Biba, played by Alina Khan, a trans actor, that has been targeted by some conservative sections of the society.