Mexico: Latest country to witness Pak diplomatic scandals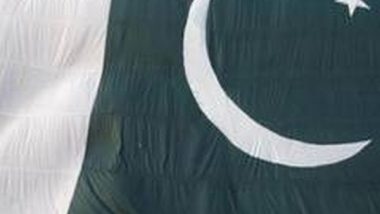 The overseas image of Pakistan has taken a serious hit by a series of scandals involving its top diplomats. Pak missions abroad have remained in fire-fighting mode in recent years due to rising instances of misconduct by its officers. In most cases, female subordinates at these offices were their prey including both Pakistani as well as local staff. The latest case relates to gross misdemeanour of Pak Ambassador to Mexico, Najeeb Durrani. Once again the target was a local staffer who was forced into a relationship by Durrani using his clout as the head of mission. The ordeal of the vulnerable staffer could only come to light when the wife of the offender officer got a whiff of the case.
The victim who is employed in the personal staff team of Ambassador was asked to keep mum on whole affair by him. After some time, he started making promises of marriage to her by divorcing his wife and the staffer continued to suffer believing him. However, the ambassador could not hush up the matter for long and his wife Fardina Najeeb who was staying in USA came to know about it through common friends. Fardina has now warned Durrani of reporting the matter to Pak government if he does not curtail the affair. On the other hand, the victim who is living on the marriage hopes given by Najeeb is not ready for this. With that expectation, she has not reported the matter to authorities till now. Whatever way the issue gets settled by Najeeb and the Pak mission in Mexico, the case has brought to fore similar scandals of Pak diplomats in recent times.
In August 2022, Pakistan's Consulate General in the Spanish city of Barcelona, Mirza Salman Baig had to be recalled by his country due to a case of sexual harassment. The issue was triggered by a complaint of a local female staffer and led to an enquiry by the Pak Ministry of Foreign Affairs. According to victim's complaint, Baig used to harass her by sending lewd messages through social media. She was also subjected to a sexual assault attempt by him in a hotel in Barcelona. Though the Pak government tried to bury the case under the inquiry and a frantic recall of the tainted diplomat, the Spanish Authorities are still pursuing it. The Pak mission also got a legal notice through which the victim sought to make it a party along with the main culprit, Baig. Through the notice, the Spanish labour department called for response from the mission on its failure in providing a safe and healthy work environment for the workers.
Some months before the Barcelona case, the Pak government in May 2022 had dismissed a former head of mission in Italy after allegations of harassment were proved against him. Nadeem Riaz, former ambassador in Italy, was accused by another Pakistani officer, Saira Imdad Ali of harassment at the workplace. Earlier in May 2020, Waqar Ahmad, working as First Secretary in Kiev, Ukraine was removed from service after levelling of sexual harassment charges by a local Ukrainian employee.
A country's overseas missions are considered a medium of increasing its soft power through goodwill and cultural export. Against hard facts, Pakistan somehow wants to portray a modern, progressive and moral image of its citizens worldwide. While these efforts become a casualty of corrupt and fundamentalist elements within the country, it's the crook diplomats who play spoilsport globally.