Nationwide protest against "minus-one formula"- PTI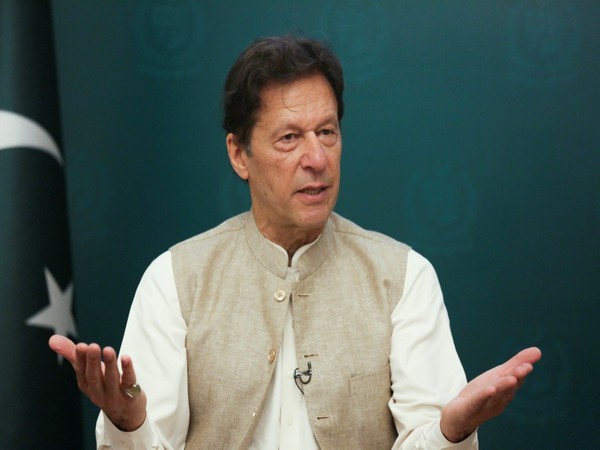 ISLAMABAD:
In a tweet on Friday, Imran Khan said: "Tomorrow our Gujranwala jalsa will be last of our present phase of Haqiqi Azadi Movement. I will announce the next critical phase at the jalsa. Imported govt & its handlers are so petrified that nation is standing firmly behind PTI they are desperately moving on Minus 1 formula."
Other PTI leaders said that shelving of by-elections in 13 constituencies of the National Assembly, of which Mr Khan was contesting in nine, endorsed their apprehension that Mr Khan could be disqualified from holding a public office.
At a press briefing, PTI leader Fawad Chaudhry warned that "there will be no democracy in the country if Imran Khan is removed from the political arena".
Imran to unveil next phase of anti-govt drive today
Mr Khan's tweet comes a day after the Islamabad High Court decided to indict him in contempt proceedings over his remarks against a judge, who had approved PTI leader Shahbaz Gill's physical remand in a sedition case. Mr Khan also did not appear before a JIT in the same case on Friday.
The PTI chief at his rallies alleged that attempts were being made to "push him against the wall". Recently, he alleged that a conspiracy was being hatched to topple the PTI-PML-Q government in Punjab. "Mr X and Mr Y are threatening my party members to accept bribes," he said.
PTI Vice Chairman Shah Mehmood Qureshi at a separate presser said the government had escaped from the by-polls, which was evident from the fact that by-elections were postponed even in those areas where there was no flood.
He warned that the government would face the brunt of Mr Khan's disqualification and urged the rulers not to go to that extent.
Party leader Asad Umar urged the nation to take to the streets on Saturday evening in an expression of solidarity with Imran Khan.
Fawad Chaudhry said: "It seems like the government doesn't want to hold elections. Tomorrow, a protest movement will commence across the country […] we urge the entire nation to participate in it."
He said PTI would also hold demonstrations against unprecedented price hike in the country. "We will include the issue of price hike in our demonstrations from next week," he added.
He said PTI's anti-government campaign had entered its final stage in which people would be brought to streets. "Keeping in view price hike and political situation we believe that this government should not be given any further time," he added.
Fawad Chaudhry also accused the police of not allowing senior PTI leaders from entering the premises of Islamabad High Court during the hearing of the judge harassment case on Thursday.
Asked whether any attempt was being made to change the Punjab government, he said some members of the provincial assembly were approached to change their loyalties.
Fawad Chaudhry said PTI had cancelled two of its planned public meetings. "A Jalsa at Nanka Sahib was cancelled due to the shelving of by-election there while in Quetta it has been dropped due to the flood situation," he added.