Deliberate destruction in PoJK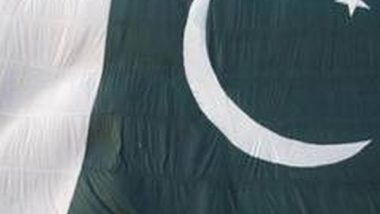 New Delhi:.
The Jammu Kashmir Liberation Fronts (JKLF) has and remains the hybrid political extension of the Pakistan military establishment.
Surprisingly, the left-wing Jammu Kashmir National Awami Party (JKNAP) and its student wing Jammu Kashmir National Students Federation (JKNSF) has announced to join JKLF in the above-mentioned sit-in.
This development has made me to address the issue of the reunification of PoJK with India and the sabotage we have to deal with in the process.
Our struggle to get PoJK back into the folds of the Indian union is faced with four types of sabotage. They include ideological, cultural, political and strategic sabotages. Let us deal with them in the order in which I have mentioned them.
The first is the ideological sabotage. During the early 1900s the Ghadar party was established by Indian expatriates living and working in the West Coast of the United States and Canada. The Ghadar Party was campaigning for freedom of India from British colonial rule. At the time it addressed every Indian colonial subject without the distinction of religion, ethnicity or language.
It was not until the Morley-Minto reforms (Indian Councils Act) of 1909 had come into place that the seed of discontent among Muslims and Hindus was effectively sown into the political system of India.
By the 1930s and 40s, the Indian national independence movement had already begun to show colours of communal division in the society. The ideology that Muslims and Hindus were two separate nations and therefore could not coexist or share the same geographical and political space was the fundamental ideology, known as the 'Two-Nation Theory', that founded the basis for the Partition of India in 1947.
The Two-Nation Theory also served as an excuse for Pakistan to attack the independent state of Jammu and Kashmir under the false pretext that the Muslim majority had risen in revolt against the Hindu Maharaja (ruler) and wanted to join Pakistan.
In PoJK, the ideological sabotage is that PoJK is Muslim majority and it is therefore natural for it to become part of Pakistan. This is an illusion. The falsehood of the idea that Islam is the bond that unites Pakistan with PoJK, is reflected in the fact that for the past 75 years Pakistan has been shying away from developing and social, political or economic infrastructure in PoJK. Quite the contrary. Pakistan has ruthlessly plundered our natural resources in order to enrich itself.