Why has Pak Army lost to Imran Khan?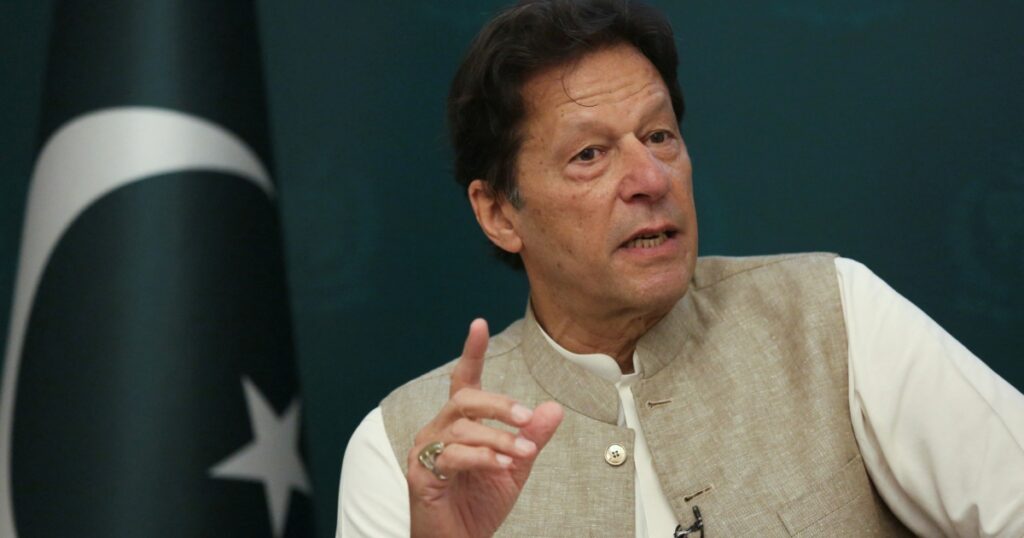 The powerful Pakistan Army has lost more than what Imran Khan lost when he was ousted from the premiership recently.
In fact, Imran Khan has won a new-found support among the urban middle class for taking on the mighty US and Army. From running a "puppet` regime, Imran Khan has emerged as a strong, if reckless, leader of a political party of the young. He has not gone into hiding and is willing to take the fight head on in the days to come with his march to Islamabad.
Not in the least is that among all the other political leaders, he remains, in comparison, less sullied by any substantial charges of corruption although there has been a systematic campaign to malign him on many counts. His opponents are washed in `black`.
On the other hand, the Army has gone into deep retreat and is busy in mopping up operations to salvage prestige and influence that it lost to Imran Khan, a difficult task at hand given the problems.
First and foremost is the army's loss of public faith. Last time, the army got such a public drubbing was during the time of General Pervez Musharraf. It was with great difficulty, and tact, that his successor, Ashfaq Kayani, had to ask President Musharraf to quit. Now the target is General Javed Qamar Bajwa. Since he is likely to hang up his boots in a few months, the public pressure on him to quit has been less intense. But public opinion of the army is no less vitriolic. A debate has opened up whether the army is really a `saviour` as claimed. Desperate measures are being taken to change this narrative.
Second is the difference of views among the army leadership over Imran Khan. The former PM has few supporters among the top leadership. They are not sure whether it was a good idea to make `own boy` into an `enemy`. There is a strong feeling that Imran Khan should have been handled with more subtlety. Besides, he does enjoy support among the ranks and middle-rung officers if only for the simple reason that he was not as corrupt as the other ones in the queue.
The Imran Khan Project was not a simple one–it was part of a greater project to oust the old political leadership and replace them with new, more malleable, leaders. The Bhutto family went first. The Sharif family was next. Both were once the most powerful political parties but now disarrayed by mountainous evidence of corruption and ineptitude. So abandoning Imran Khan sabotaged this carefully crafted Army plan. This is why many former senior officers came out openly in support of Imran Khan. For instance,on 8 April, a day after the Supreme Court's verdict, Lt Gen (Retd) Tariq Khan declined to head a commission formed by the federal cabinet to investigate an alleged "foreign conspiracy" against Khan.Tariq Khan has since written articles supporting Imran Khan and blaming the army. So has Lt. General Asad Durrani.
Whatever else, the army's failure to paint itself in glory this time around has been apparent. The army's attempt to put all the failures at Imran Khan's doorstep has not worked either. In fact, Imran Khan has the benefit of being a `puppet` of the Generals. Afterall, General Bajwa was leading the economic front and had senior positions in various ministries and departments filled up with serving and retired Army officers.
More worrisome for the army leadership is how to turn the clock back. The army's hurried public declaration that there would be no more extension for General Bajwa is a pointer to this dilemma. Does it mean to get out of politics? Next to impossible for an Army which owns the country in more ways than one. Look for a new acolyte to play the game? Quite possible, after all there are new `sons` and `daughters` on the horizon. In all these scenarios, Imran Khan is an important player to be cast away. So will the new Chief and his men play a different game of roulette while the country spirals into economic ruin? That is why Imran Khan has won this round.