Saudi Mosque incident: Imran Khan's PTI causing international humiliation to Pakistan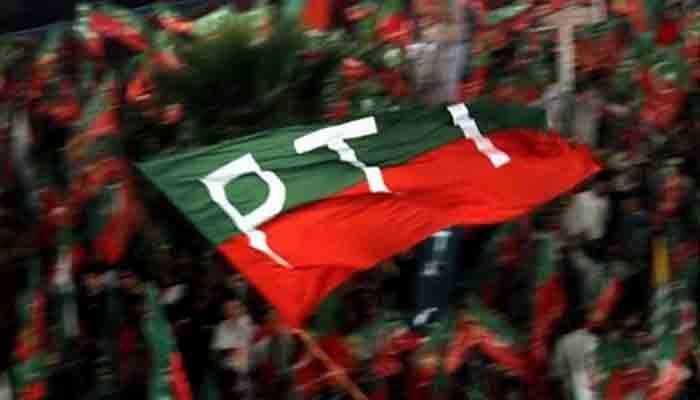 Former Prime Minister Imran Khan and other leaders of Pakistan Tehreek-i-Insaf (PTI) are leaving no chance to embarrass their party and Pakistan. Imran Khan's desperation to win back power and target his political opponents is causing great humiliation to Pakistan internationally. In a recent incident on April 28, PTI supporters raised slogans and harassed ministers of the Sharif government at Masjid-e-Nabawi in Medinah Munawwara, Saudi Arabia.
PTI supporters abused and insulted Pakistan's Information Minister Marriyum Aurangzeb and physically attacked Minister for Narcotics Control Shahzain Bugti. Saudi authorities responded immediately and arrested five Pakistani nationals, allegedly PTI supporters, on April 29 for violating the sanctity of the holy mosque. This incident shows that the political situation in Pakistan is getting out of control and not just restricting within the country's territories. There have been instances of face-off between overseas supporters of PTI and Pakistan Muslim League-Nawaz (PML-N) since the ouster of the Imran Khan government last month, leading to major embarrassment for Pakistan. More importantly, Pakistan's powerful military establishment has largely failed to control the ongoing political turmoil in the country.

In a press conference on May 1, Pakistan's Interior Minister Rana Sanaullah warned that Imran Khan will be "arrested definitely" for his involvement in the Saudi mosque incident. Police has registered a case in Punjab's Faisalabad against 150 people, including Imran Khan, for allegedly harassing and stopping Pakistani pilgrims from performing their rituals at the holy mosque in Saudi Arabia. Key suspects in the case included close aides of Imran Khan such as former information minister Fawad Chaudhry, ex-special assistant to the prime minister for political communication Shahbaz Gill, National Assembly's former deputy speaker Qasim Khan Suri, Aneel Mussarat, a British-Pakistani businessman, among others. The Masjid-e-Nabawi incident is an opportunity for the Shehbaz Sharif-led ruling coalition to pressure Imran Khan and derail his political campaign, especially the proposed 'long-march' to Islamabad by the month end, against them.
PTI leaders have inadvertently provided evidence to the government on the party's involvement in the Saudi mosque incident. Former interior minister of Pakistan, Sheikh Rasheed Ahmed, had openly said in a press conference on the day of the incident that "something would happen" with the Pakistani delegation at the holy mosques in Saudi Arabia. Rasheed's warning turned out to be true, and now the ruling coalition leaders are calling the incident in Media a "pre-meditated conspiracy," aided and abetted by PTI's top leadership. To add more pressure on PTI, Rasheed's nephew Sheikh Rashid Shafiq was arrested in Islamabad on May 1 in connection with raising slogans against PM Shehbaz Sharif and his Umrah entourage in Saudi Arabia. He was reportedly present at the site of the incident on April 28.
On the other hand, Sunni Islamist outfits, especially Barelvis, are angered over the incident since the loud sloganeering and abuses violated the sanctity of Prophet Muhammad's Mosque in Medina. It is not surprising that a known Barelvi outfit, Tehreek Tahafuz Namoos-e-Risalat Pakistan (Protecting the Prophet's Sanctity), urged the Islamabad Police to register a case against Sheikh Rasheed under Pakistan's infamous 'blasphemy laws' for provoking people for violence and to violate sanctity of the Masjid-e-Nabawi.
It is possible that this episode may be blown out of proportion and be given a 'religious' colour in the coming days. Imran Khan's PTI has misused Pakistan's blasphemy laws to target opposition leaders in the past. Even recently, PTI's top tier leader, and former minister of human rights, Shireen Mazari, alleged that the current finance minister of Pakistan Miftah Ismail "made fun" of some Islamic concepts during a talk in the United States, subtly charging him of committing blasphemy. Ismail evaded the controversy by proving his Islamic "credentials". Perhaps, the Shehbaz Sharif government may use PTI's own tactic of playing the "religious card," a highly emotive issue in Pakistan, to target Imran Khan and other top PTI leaders.
In another embarrassing incident, Imran Khan and his close political aides shared a discussion clip from the US-based Fox News on their twitter accounts to prove the 'conspiracy' that the United States was involved in the ouster of the PTI government last month. Khan directly questioned the Biden administration in a tweet, "by indulging in a regime change conspiracy to remove a democratically elected PM of a country of over 220 mn people to bring in a puppet PM, do you think you have lessened or increased anti-American sentiment in Pakistan?"
Since Pakistan's National Security Council refuted Khan's allegations of a "foreign conspiracy" in his government's ousting last month, he and other PTI leaders are desperately looking for some evidence to prove their point. Time is running fast for Imran Khan and his supporters. As a result, they are indulging in incidents like violating the sanctity of a holy mosque in Saudi Arabia, openly blaming the Biden Administration for the alleged 'conspiracy,' and organising paid protests in foreign countries to remain relevant and pressure the Sharif government for fresh elections in October. They have chosen a dangerous path, which may end up tarnishing whatever left of Pakistan's global image, while creating more political instability in the country.