Chinese energy transmission project in Pak faces payment delay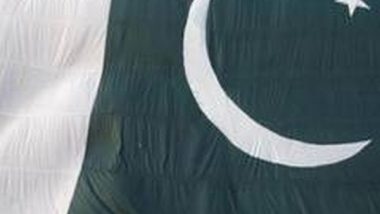 Pakistan has failed to honour its payment obligations to Chinese companies partnering development of Matiari-Lahore High Voltage Direct Current Transmission Line (MLHVTL). As the financials have continually weakened, Islamabad is further finding it hard to mobilise funds amid disruptions caused by the Ukraine war.
Chinese partners of the project, expressing concerns to their government and embassy in Islamabad, have sought immediate release of Pk Rs 12.35 billion from Islamabad for the period September 2021 to February 2022. Of the total of Pk Rs 21.1 billion, the Chinese company has apparently received only Pk Rs 8.75 billion (41.4 per cent of the billed amount) so far.
Leading Chinese state-owned company China Electric Power Equipment and Technology Co Ltd. (CET)/State Grid Corporation of China (SGCC) registered as Pak Matiari-Lahore Transmission Co. Pvt. Ltd. (PMLTC), the special purpose company responsible for developing and operating the project, had also urged Islamabad to release the transmission service payments (TSP) relating to the 660kV MLHVTL project.
The Chinese company seeks to release loan principal and interest amounting to USD 72.2 million before April 15, 2022 to avert default. The amount is in addition to other obligatory payments to maintain its operations (USD 44.2 million) including Sinosure-fee, commercial insurance premium, operation and maintenance cost. The company also sought an increase the daily TSP to Pk Rs. 0.42 billion from Pk Rs. 0.05 – 0.15 to avert the default in payment.
Energy companies working for China-Pakistan Economic Corridor (CPEC) flagship project continue to face payment delays. The MLHVTL project, costing USD 1.65 billion, was awarded to the company on build, own, operate and transfer basis for 25 years to transmit 4 GW of electricity. The project is the first private sector transmission project developed in Pakistan, which started commercial operation on September 1, 2021.
Islamabad was failing to meet payment obligations even as it fritters away lot of resources on covertly funding terrorist and militant activities on both western and eastern borders. The country's focus in engagements with its international development partners, especially the OIC and GCC, also seemed directed towards fringe or non-consequential issues and not on finding solution to its severe financial crunch and potential economic cooperation.
Circular debt in Pakistan's energy sector had reached Pk Rs 2.358 trillion during the first seven months (July-January) of FY 2021-22. The growth in circular debt flow has been over 114 per cent compared to Pk Rs 1.1 billion when Pakistan Tehreek-e-Insaf (PTI) government came to power in August 2018. Growing at the current rate, power sector's circular debt is estimated to reach Pk Rs 4 trillion by 2025.
Pakistan's Independent Power Producer's (IPP) interest charges on delayed payments reached Pk Rs 70 billion during first seven months of current FY, a growth of 49 per cent over the previous year.
The increase is mainly attributed to inefficiencies and incompetence at discos' (distribution companies) level.  Dr. Farrukh Saleem, Islamabad based columnist recently commented that Pakistan's power sector is bankrupt and the real culprit is government's gross mismanagement, which shows up as circular debt.