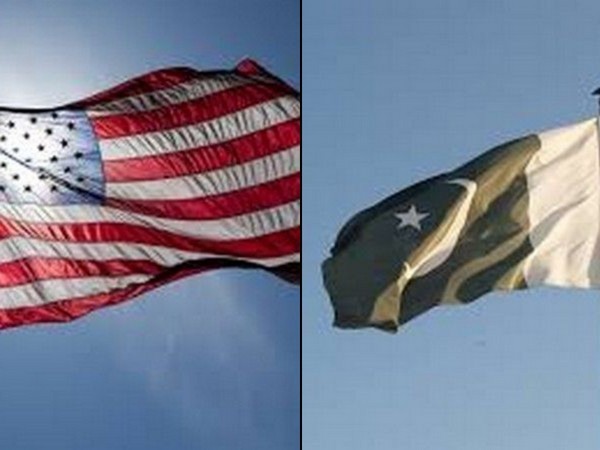 Dr Moeed Yusuf is a many splendored thing in Pakistan of which he is the
ninth National Security Advisor (NSA). He is known in the security
community as a tough-talking, even if loud-mouth and blunt, protagonist
of his country's security standpoints in difficult times. But few credit him
with consistency and clarity and think he reflects Pakistan's chameleonlike changing strategy, from accused and aggressor of terrorism to its
victim. Not that everyone buys it, but changing fault-lines and loyalties on
Afghanistan compel attention to what Pakistan and its NSA say. But to the
world outside, especially in United States, he is suspected to have been
harboured as a "Pakistani asset."
Records say that Moeed first got appointed as a Special Assistant to the
Prime Minister of Pakistan on National Security Division and Strategic
Policy Planning from 24 December 2019 to 16 May 2021. Earlier, on 25
September 2019, he was appointed as Chairperson of Pakistan's
Strategic Policy Planning Cell under National Security Division for a twoyear period. On 24 December 2019, he was simultaneously appointed as
the Special Assistant to the Prime Minister of Pakistan on National
Security Division and Strategic Policy Planning. In what appears to be an
abrupt move, he was appointed the NSA on May 17, 2021, ostensibly as
things heated up on the Afghanistan front.
Before he joined the Pakistan Government, Yusuf was the Associate Vice
President for Asia at the Institute of Peace in Washington, D.C. and
previously a Fellow at the Frederick S. Pardee Center for the Study of the
Longer-Range Future at the Pardee School of Global Studies at Boston
University, and a Research Fellow at the Mossavar-Rahmani Center at
Harvard University's Kennedy School.
Yusuf served as the associate vice president at the Asia Center at the
United States Institute of Peace (USIP), a body created by the US
Congress and funded by the US government. His using his position and
the USIP as a Pakistani establishment's outreach was noticed and was
objected by the American academia dealing with diplomacy and security
affairs.
The issue was taken up by eminent American scholar, Dr. C. Christine
Fair after she was tipped off by a 'worried' Pakistani woman scholar and
some other foreign academics. She wrote to the US government and to
the US Congress, besides academic institutions asking how a US
government-funded organisation was being allowed to be used for
'propaganda' for Pakistan, even on issues where they differed from the
US standpoint. Specifically, Dr Fair asked if in Moeed Yusuf, the USIP
was "harbouring a Pakistani asset."
An article she published in The Print (October 3, 2019) narrated how the
US academia took note of Yusuf and of her being barred from attending
"selected only" meetings of the USP.
Detailing Pakistan's activities in the US, she wrote about "the Midwest
Fertilizer Co. LLC in Indiana. The operations of this firm were not without
controversy because its lead investor was Fatima Fertilizer Group, a
Pakistan-based firm that was supplying some 80 per cent of the fertilizer
that the Taliban used in its improvised explosive devices (IEDs, or
bombs), which were responsible for most of the deaths of Americans
soldiers and their Afghan and NATO allies."
"Pakistan has a decent track record of placing its citizens in sensitive
posts. Zain Qureshi, son of Shah Mahmood Qureshi who was then the
foreign minister under President Asif Ali Zardari, worked for Senator John
Kerry as an intern in 2009. Qureshi returned to Pakistan, where his father
is now the foreign minister under Prime Minister Imran Khan. Zain Qureshi
is now a member of Pakistan's National Assembly and is currently serving
as the federal parliamentary secretary for finance.
"Brigadier Gen. (Retired) Feroz Khan might be the most audacious
placement. For more than a decade, he has been a faculty member at the
Naval Postgraduate School (NPS) in California. Khan, who was promoted
to brigadier without ever commanding a brigade, was related to Pervez
Musharraf through marriage. (Khan's daughter was married to
Musharraf's son. They have since been divorced.) What makes Khan so
controversial is that prior to joining the NPS, he worked for General Khalid
Kidwai in Pakistan's Strategic Plans Division (SPD), which is the premier
organisation responsible for Pakistan's nuclear weapons programme.
"Several persons at the NPS have expressed considerable concern about
the procedures involved in hiring Khan, who was not a US citizen. They
told this author that he was hired as a consultant. He is now a US citizen."
She asked: "In what country does a retired general from another hostile
nuclear programme join a military-educational institution where he has the
ability to not only shape the perceptions of hundreds of personnel each
year, but also garner deeply personal insights about personnel being
deployed to Pakistan? Khan's colleagues at the NPS continue to raise
doubts with me about his funding for his lifestyle, which seems
inconsonant with his NPS salary."
Returning to Moeed's tenure at USIP, she says that it "may well be another
example of a US-taxpayer-funded institution hosting a deep-state asset.
One should be very clear about the nature of US-Pakistan relations.
Pakistan is single-handedly responsible for not only undermining US
interests in Afghanistan, but also having proxies such as the Haqqani
Network and the Taliban, who are directly responsible for murders of
American personnel as well as their Afghan and NATO allies."
"The USIP must be held to account as must Yusuf. He should at least be
compelled to give up his US citizenship as is standard for others who have
joined foreign governments. The USIP should not be permitted to hire him
back," Dr Fair wrote.
Did this expose prompt Yusuf Moeed to quietly end his American
citizenship and being restored his Pakistani citizenship?