Part II – India's Covid Scam: In the name of Charity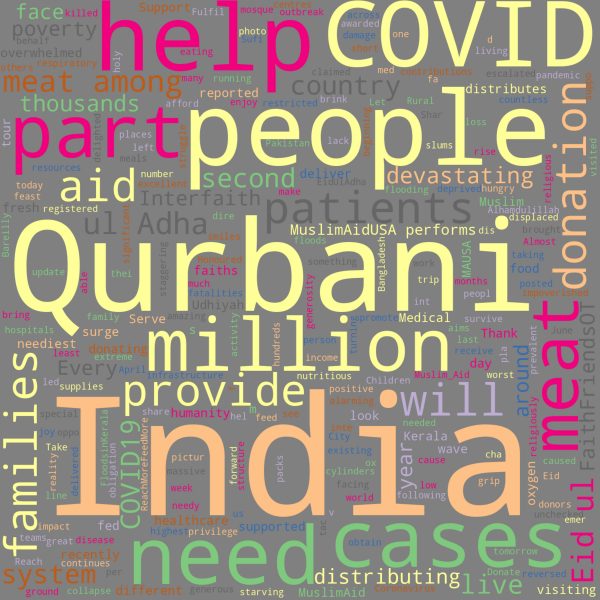 In the second part of its investigation, Disinfolab exposed several other organisations like IMANA.
Once Disinfolab came across IMANA's cover-up, it guided it to similar organizations – 'International' NGOs collecting funds for India but has no base in India. One of their most favoured platforms was Launch Good. It led them to not one but scores of similar scams being carried out simultaneously.
It was revealing how the same set of people and organizations have created a well-oiled industry to exploit every crisis for fund collection.
It is important to note that these are not 'Muslim Organizations' they claim to be – rather they are fraud organizations who exploit the Muslim community in particular, and the larger global population in general. Apart from the major natural calamities, most of their campaigns for fund collections revolve around Zakat donations (Islamic religious donations).
This fund however is utilized by an unholy nexus of terror groups – Pak army establishment – and a set of families who have been running these organizations for generations. The same set of people keep circulating from one organization to another. Feeding on the donation of common people, including large section of Muslim population, these families enjoy lavish lifestyles in the developed world – US, UK, Canada and Australia. These organizations exemplify a unique combination of feudalism and nepotism – all in the name of charity!
One such organisation is Muslim Aid.
Over the years Muslim Aid diversified to several other countries, most notably to the USA. It was useful to have different branding, should the past association come to haunt them. Accordingly, the Muslim Aid USA was incorporated in April, 2013 as an organisation.
Like IMANA, Muslim Aid also used the Pakistan approved map on its website but only for the charity, they showed the map which would be approved by the people of India. As with IMANA, Muslim Aid – USA neither had any ground presence nor was really active in India
It is interesting to note that even though India was going through the COVID-19 crisis in 2020, there were no tweets from any of the Muslim Aid chapters on helping India. The first tweet from Muslim Aid USA in this context comes only on May 1st, 2021 citing the plight of India due to COVID-19 wave and asking for donations to "Help India Breathe".
Through the Launch Good front alone the charity managed to collect USD76,886, more than their projected target of USD75,000. These funds are in addition to what they would have received through other platforms, including direct donations through their website and other donations received in cash or kind. Worth noting that Launch Good is not only opaque about the fund collection and delivery details, it is also part of the same nexus connected to JeI.
The way these fund-raisers were launched, without doing even the basic homework about the target destinations and local partners, it was obvious that their objective was limited to only the first part of charity – collecting funds. Hence, as expected there were hardly any updates on the 'delivery' front, other than sketchy generalized claims.
Yet another branch of Charity came up as Muslim Aid Australia, also joins in the loot. MA-Australia started a fundraiser on the good old Launch Good platform for helping India during COVID-19 crisis.
However, they went one step ahead, and as their star campaigner for this fund-raising, signed-up Dr. Bilal Philips, alleged to have links with Hamas and Taliban.
Dr. Bilal Philips (Abu Ameenah Bilal Philips) is a Canadian Muslim Teacher who currently lives in Qatar. He is a former Board Member of Islamic Education Research Academy (iERA) which is known to have members of most hardline radical Islamists in the world. He has also been known for his support to Taliban and Hamas.
The tragedy is glaring in the face not only in its scale and its inhuman character, but more so about the impunity with which they are able to operate in various countries – from US, to UK to Australia and so forth – right beneath the nose of law enforcement agencies. These organizations do not have one but several smoking guns. And should there be some doubt, they openly deploy convicted war criminals and designated terrorists.
Hence it remains a puzzle as to how the robust law and order machinery of the developed world has failed to bring them to justice. If they are considered 'necessary evils' who are being allowed to run in return of some 'quid pro quo', then this would be another matter.
It is also a matter of grave concern that these fronts are able to operate with same impunity in India as well, and despite their crimes being in open in public domain, they continue to run the business as usual.
We can only hope that the law takes its course one day, and till then the best defense against these scams is awareness.
Read the third part of the investigation here.