Lakki, Bannu: Two people got shot in different incidents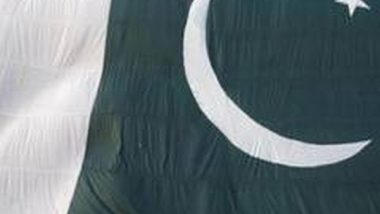 districts.
Police officials said FC personnel Adnan, 24, and his brother, Kamran, 19, were attacked by their rivals in Nawerkhel area when they were going to Tajazai on a motorcycle. They said Adnan sustained critical injuries and died while being shifted to a hospital in Bannu.
Kamran, who remained unhurt in the attack, told police that their rivals, Qayyum and Irfan, opened fire on them.
The body was handed over to the family after postmortem.
A case was registered against the suspected killers in the Lakki Marwat police station.
Separately, a man shot dead his brother over a petty dispute in Basyakhel Soorani area of Bannu.
Police officials identified the suspected killer as Wareedullah and the victim as Qismat Ali.
The officials said a case was registered against the killer on the complaint of his brother, Azaibullah.
Also in the day, the Lakki police arrested two more men involved in the Behramkhel firing incident on the Eid day.
On the directives of district police officer Imran Khan, a party of Tajori police station arrested Zafran during a raid in Tajori town, said an official.
He said Ghaznikhel police held the second accused identified as Tehseenullah.
The official said police seized two AK-47 rifles from the arrested men and registered cases against them.
The arrested men along with dozens of armed accomplices had terrorized people in Behramkhel area by resorting to firing in the air on the first day of Eidul Azha, the official said, adding the police had so far arrested over two dozen men out of 49 involved in the firing incident.