Pakistan needs to work on its FATF obligations!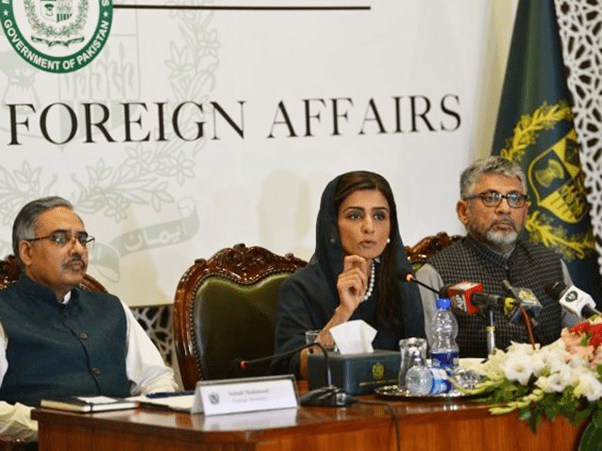 In 2018, Pakistan was put on the Financial Action Task Force's (FATF) list of jurisdictions under increased monitoring, more commonly known as the "Grey List,". In October 2022, Pakistan was removed from the FATF Grey List due to significant improvements made in its overall anti-money laundering (AML)/counter-terrorist financing (CFT) framework. However, Pakistan continues to be monitored by the Asia Pacific Group (APG), an FATF-style regional body. Recently, responding to questions about a video which appeared on social media, in which Hizbul Mujahideen chief and US-designated global terrorist Syed Salahuddin can be seen leading the funeral prayers of one of India's most-wanted terrorists, Bashir Ahmad Peer, who was killed in Pakistan recently, FATF president Raja Kumar of Singapore told (25 February 2023) the media: "I will not speculate on specific media reports. But I think what is important is to emphasise that there continues to be monitoring of Pakistan's progress by the Asia Pacific Group."
In the video, Salahuddin can be heard making a pledge to destroy India, with several Pakistani soldiers standing for his protection and the crowd cheering for him. Conventional wisdom on Pakistan correctly links sponsorship of terrorism with the state's military establishment and intelligence agencies, primarily the Inter-Services Intelligence. The FATF President added, "I would urge Pakistan to continue to address its remaining Action Plan items to fully complete them, as well as to make sure that it sustains its commitment and continues to enhance its Anti-Money Laundering/Combating the Financing of Terrorism systems." While Pakistan continues to face the heat from the TTP, terror modules operating from Pakistani soil continue to target India and its assets overseas. It is therefore, ironic that Pakistan is today claiming that terrorism in Pakistan increased by 60% since the Taliban's takeover of Afghanistan. It is clearly an attempt to bypass the real issue of Pak sponsorship of terrorism. The Taliban itself was a Pakistani brainchild and creation.
In this context, it is significant that a report in the Pak newspaper Business Recorder (03 March 2023) by three lawyers notes that the FATF's decision that will have an impact on Pakistan is approval of its methodology for the 5th round of Mutual Evaluation, commencing in 2024 and this will continue for a period of six years. During this time, the FATF will review seven member jurisdictions every year. Preparations by FATF-Style Regional Bodies (FSRBs) for the next mutual evaluations will also come up for discussion. Huzaima Bukhari, D. Ikramul Haq and Abdul Rauf Shakoori warn that Pakistan as a member of FSRB, APG should keep in mind the cycle of six years and reduction of time between the mutual evaluations, possibly leading to increased pressure on Pakistan to meet its FATF obligations.
The reality is that Pakistan's compliance with FATF recommendations is not ideal. The country still has to address the technical compliance-related concerns of the partially and largely compliant FATF recommendations. Similarly, the status of the effectiveness of compliance is poor, and out of eleven Immediate Outcomes (IO), Pakistan's rating on ten (10) immediate outcomes is poor. Pertinently, Pakistan's AML-CFT framework needs serious improvements to accommodate new technicalities of financial crimes. Further, Pakistan's Anti-Money Laundering Act, 2010 needs to be amended to address conflicting provisions while aligning it with international standards to accommodate specific technology-related issues.
This is perhaps why, Pakistan's Senate (4 August 2023) gave its assent to a Bill seeking to establish a new authority to curb money laundering and terror financing. The National Assembly also passed the Bill. It seeks to form a central authority to curb money laundering and terror financing, bringing all institutions related to the FATF under one command. The draft Bill states that the authority will be headed by a chairman, who will be appointed by the Prime Minister. Its members would include federal secretaries for finance, foreign affairs and interior; the governor State Bank of Pakistan; chairpersons of the Securities and Exchange Commission of Pakistan, National Account­ability Bureau, and Federal Board of Revenue. The authority will have the power to convene meetings on the requisition of the chairman or half of its members. All in all, this sounds like the perfect whitewash to showcase to the world that Pakistan is serious about meeting its obligations under the FATF.
The Express Tribune reports (4 August 2023) that after introducing the Bill in the National Assembly, Hina Rabbani Khar stated that it was an effort to curb money laundering and terror financing and a continuation of the great work done to get Pakistan out of the FATF grey list. Currently, money laundering, financing of terrorism and targeted financial sanctions are enforced under different laws, mainly via the Anti-Money Laundering Act of 2010, the Anti-Terrorism Act of 1997 and the United Nations Security Council Act of 1948, the Express Tribune report said. The Bill will become law once signed by President Arif Alvi. The ultimate objective of the authority would be to coordinate matters at the national level about anti-money laundering, countering the financing of terrorism and targeted financial sanctions, including proposing changes to the policy, laws, rules and regulations to bring them in compliance with the international requirements and best practices and to mitigate the risk of the money laundering and the terror financing most effectively and efficiently. The authority shall act as the focal point for the FATF and related international organisations and bodies and will liaise with the competent authorities and other national, and international organisations, bodies, and/or entities for facilitating cooperation in areas relating to the AML, the CFT and the TFS. However, Pakistan must realize that it has two years to improve its AML-CFT-related framework, technical compliance, and effectiveness. As soon as the 5th mutual evaluation process starts, it will not be able to convince the FATF about anomalies in its legal and procedural systems. Therefore, it continues to face a potential threat to re-joining the list of jurisdictions under increased monitoring.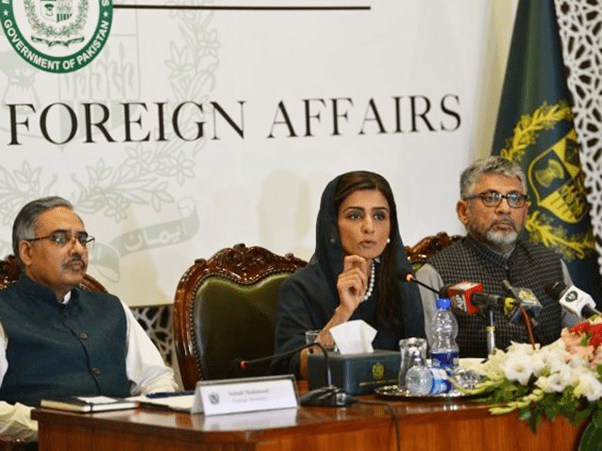 Source: https://www.google.com/search?q=Hina+Rabbani+Khar+stated+in+the+National+Assembly+that+it+was+an+effort+to+curb+money+laundering+and+terror+financing+and+a+continuation+of+the+great+work+done+to+get+Pakistan+out+of+the+FATF+grey+list.+Express+Tribune&sca_esv=580810206&rlz=1C1VDKB_enIN1000IN1000&tbm=isch&source=lnms&sa=X&ved=2ahUKEwjZhMzQ7LaCAxVYfWwGHelzC98Q_AUoAnoECAEQBA&biw=1862&bih=941&dpr=1.38#imgrc=o-f5d6XdC6H17M
Key findings of Pakistan's 2019 MER – Deficiencies in AML /CFT measures in place as of APG's October 2018 on-site visit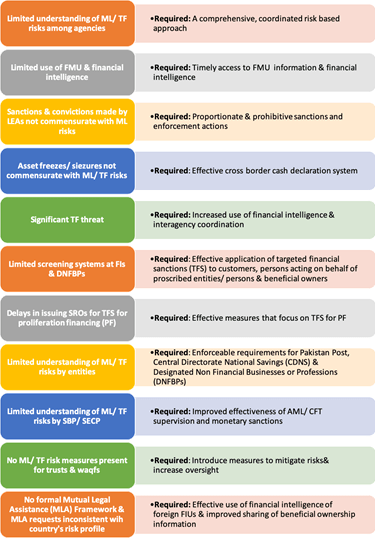 Source: https://financetrainingcourse.com/education/2019/10/fatf-grey-list-pakistan-case-study/