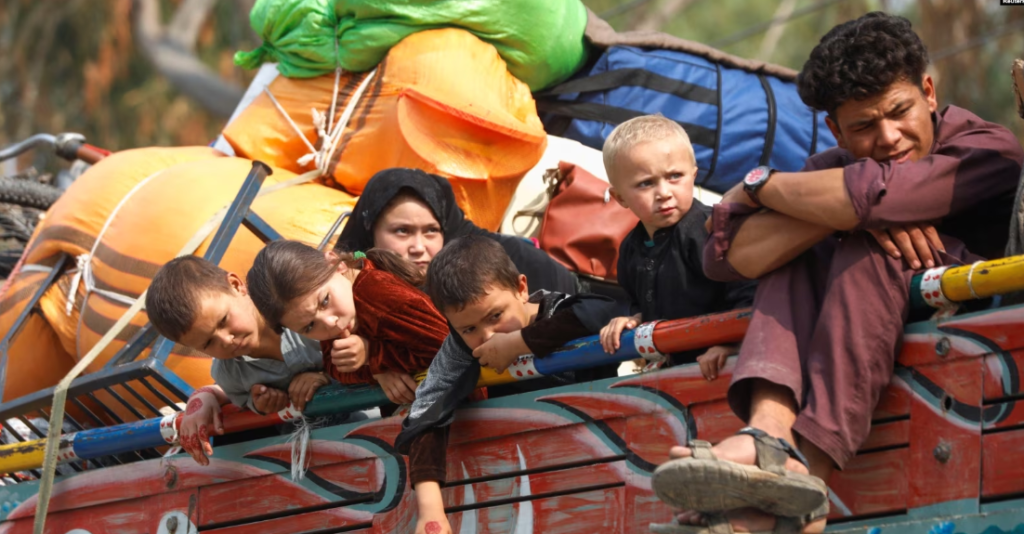 Pakistan said Monday that almost 200,000 Afghan nationals voluntarily returned to Afghanistan over the past two months ahead of an official deadline for all illegally residing foreigners to leave or face deportation.
The Pakistani government has ordered "illegal/unregistered foreigners" and those "overstaying their visa validity periods" to return to their countries of origin by November 1.
Interior Minister Sarfaraz Bugti told a news conference Monday that individuals who remain in the country past the deadline will be detained and held in designated "holding centers" before being transported to the nearest Afghan border crossing and repatriated.
He reiterated that the crackdown was not aimed at any specific nationality, though he said the targeted community primarily comprises people from Afghanistan.
Bugti, when announcing the deadline in early October, said that an estimated 1.7 million Afghans are among those facing forcible return.
The U.N. refugee agency, UNHCR, reports Pakistan currently is hosting about 1.4 legally registered Afghan refugees and nearly 900,000 Afghans documented as economic migrants. Another 700,000 fled Afghanistan after the Taliban takeover in August 2021 and took refuge in the neighboring country.
"We have appealed to Pakistan to continue its protection of all vulnerable Afghans who have sought safety in the country and could be at imminent risk if forced to return," said Matthew Saltmarsh, UNHCR spokesperson.
"UNHCR appreciates the announcements by Pakistan to exclude registered refugees and other categories of vulnerable Afghans from this exercise," he said but noted that Afghanistan was going through a severe humanitarian crisis with several human rights challenges, particularly for women and girls.
Pakistan, while responding to UNHCR concerns, said Monday that its deportation plan applies to all illegal foreigners residing in the country, irrespective of their nationality and country of origin.
"The decision is in the exercise of Pakistan's sovereign domestic laws and compliant with applicable international norms and principles," Foreign Ministry spokesperson Mumtaz Zohra Baloch said in a statement. She emphasized again that legally registered Afghan refugees "are beyond the purview of this plan," and government security agencies are directed to ensure their safety.
"The international community must scale up collective efforts to address protracted refugee situations through advancing durable solutions as a matter of priority. Pakistan will continue to work with our international partners to this end," Baloch stated.
Pakistani officials defend their crackdown, citing a dramatic surge in deadly attacks in the country they say are being orchestrated by Taliban-allied fugitive militants out of Afghan sanctuaries. Islamabad maintains that Afghan nationals carried out several recent suicide bombings in Pakistan.
Taliban authorities rejected the charges and called on Pakistan to "reconsider its plan" of expelling Afghans. However, they have lately made emergency arrangements on the Afghan side to provide shelter, health care, food and other services to families returning voluntarily or are expected to be forced out of Pakistan after the November 1 deadline.
U.N. officials warn Pakistan's deportation of "undocumented" foreign nationals risks triggering a human rights catastrophe.
"We are very worried that those who are deported face a whole host of human rights violations, including torture, arbitrary arrest and detention, severe discrimination, and lack of access to basic economic and social needs," said Ravina Shamdasani, spokesperson for the U.N. high commissioner for human rights.
Shamdasani said women are of particular concern as the de facto Taliban rulers "have attempted to completely erase them from any public presence in society — from the workplace, from schools, from even public parks."