Baloch Organizations hold UN conferences and call for action against abuses of human rights.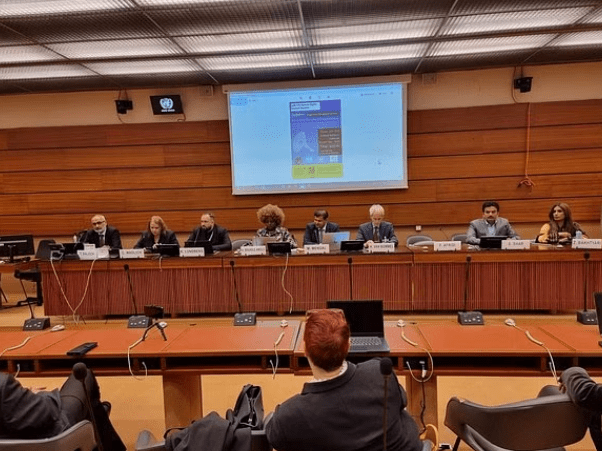 New York City [US], October 10 (ANI): Baloch Voice Association, in collaboration with Baloch Peoples Congress and Voice for Baloch Missing Persons, organized two conferences within the United Nations during the 54th Human Rights Council Session.
The aim was to draw the attention of UN bodies and member states to the severe human rights violations perpetrated in Balochistan by Pakistan, treating the region as a colony under its occupation.
The first conference, titled "Enforced Disappearances and Balochistan: A Land of Disappearances," took place on October 5, 2023. The event brought together prominent European Parliamentary members, experts, policy-makers, international human rights organization representatives, and people's representatives.
The discussions focused on the urgent need for a reinvestigation into the mysterious murder of Baloch activist Karima Baloch and the overall human rights situation in Balochistan.
Moderated by Munir Mengal, the conference featured insights from various speakers, including Yvonne Apiyo Brandle Amolo, a Swiss Parliamentary member. Amolo emphasized the strength of Baloch women within their community and highlighted the immense suffering endured by families due to enforced disappearances.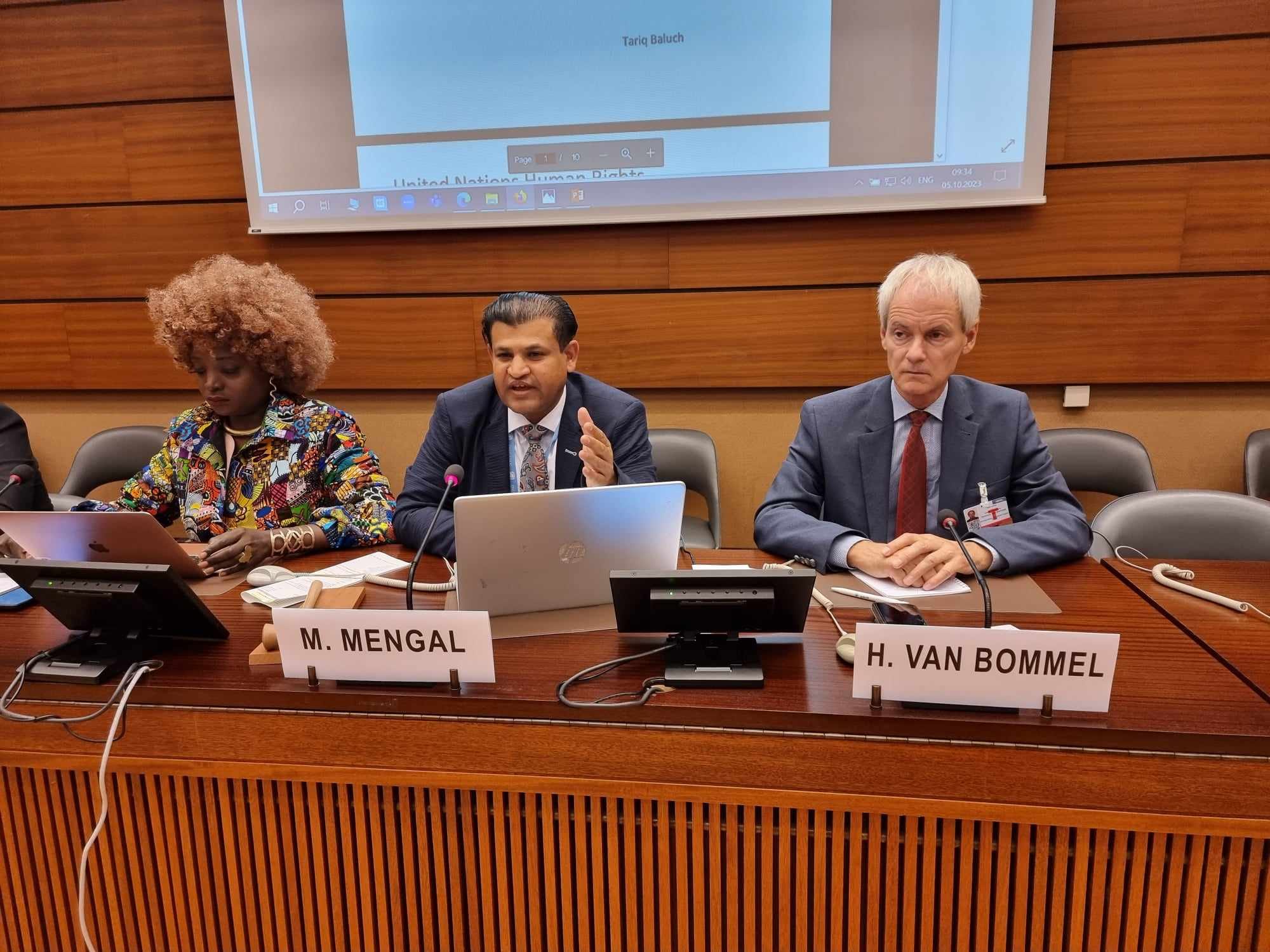 Harry Van Bommel, a senior Dutch politician, drew parallels between the accounts from Balochistan and the atrocities he witnessed in Bangladesh in 1971. Tariq Baloch of Baloch Peoples Congress presented visual evidence of Pakistani forces' atrocities, including mutilated and tortured bodies of missing persons.
A poignant moment came from Ali Arjemandi, a senior Baloch human rights defender and a family member of an enforced disappearance victim. He delivered an emotional speech, shedding light on the unimaginable suffering of families and called for the UN to establish a mechanism for the safe recovery of victims.
German lawyer and politician Claudia Wadlich provided a briefing on Pakistani atrocities in Balochistan, urging the UN to intervene and send fact-finding missions.
Zeba Bakhtyari, a Baloch lady, expressed the profound impact of the cries and sufferings of Baloch mothers, daughters, sisters, and brothers.
Fazal Afridi, Executive Director of Khyber Institute and President of PTM Europe zone, stood in solidarity with the Baloch people and highlighted the enforced disappearances faced by the Pashtoon people. Sajjad Shar, Vice President of Jeay Sindh Mutahidah Mahaaz, expressed solidarity with Baloch people and other nations facing enforced disappearances by Pakistani forces.
The conferences concluded with Mengal urging the UN, UN bodies, and member states to appoint a special rapporteur for Balochistan, conduct investigations into enforced disappearances, and bring the perpetrators to justice.