Human rights abuses in Pakistan's Balochistan are highlighted in an exhibition at the UN in Geneva.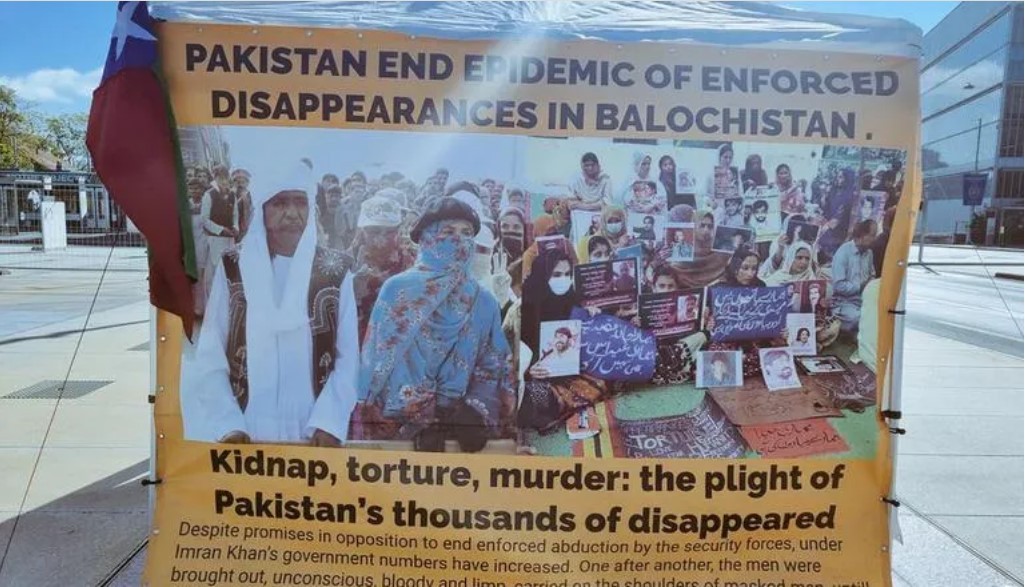 The organisers of the exhibition have been fervently calling for urgent United Nations intervention to safeguard the lives and rights of the Baloch people.
In a three-day-long photo and banner exhibition held in front of the United Nations office in Geneva, the plight of indigenous Baloch people in Pakistan's Balochistan province took center stage.
The event, jointly organised by the Baloch Voice Association, Voice for Baloch Missing Persons, and Baloch Peoples' Congress, aimed to draw attention to the severe human rights violations and increasing incidents of enforced disappearances in the region.
A call for international intervention
The organisers of the exhibition have been fervently calling for urgent United Nations intervention to safeguard the lives and rights of the Baloch people, who have endured egregious human rights abuses. They shed light on the persistent problem of enforced disappearances, a harrowing practice where political activists, students, and intellectuals vanish without a trace, only to resurface as tortured bodies discarded in remote areas.
Munir Mengal, President of the Baloch Voice Association, emphasized the primary objective of the exhibition: "The main objective of us is to be here organizing this exhibition to seek the attention of UN and UN bodies and UN member states towards Balochistan."
He further stated, "Pakistan Army is abusing the fundamental rights of the people on a daily basis and every day we receive through social media information that people have been. And also, we have been receiving information that those who have been abducted by the Pakistan army, are throwing their dead bodies in different areas."
Munir highlighted the grim reality of the situation, disclosing that in the last two weeks alone, 20 mutilated bodies of individuals who had fallen victim to enforced disappearances by Pakistani forces had been discovered. Shockingly, the Pakistan army has often claimed that these individuals were killed in clashes, a narrative vehemently disputed by activists.
A global appeal for accountability
The exhibition's broader message resonates with the urgent need for international attention and intervention in Balochistan's crisis. Pakistan's human rights record, especially in Balochistan, has faced condemnation from international organizations. Amnesty International, in a recent rebuke, decried Pakistan's multiple instances of enforced disappearances and secret, arbitrary detentions.
Amnesty International also pledged to share accounts of innocent individuals who were abruptly abducted, leaving their families in agonizing uncertainty regarding their whereabouts. The international community's attention to these issues, particularly those raised at the exhibition, underscores the pressing need for accountability and justice in Balochistan.
The exhibition at the United Nations in Geneva stands as a testament to the resilience and determination of those who refuse to let the suffering of the Baloch people go unnoticed. It serves as a poignant reminder of the essential role international bodies play in upholding human rights and seeking justice in regions plagued by abuses.