Explaining the Sudden Increase in Electricity Prices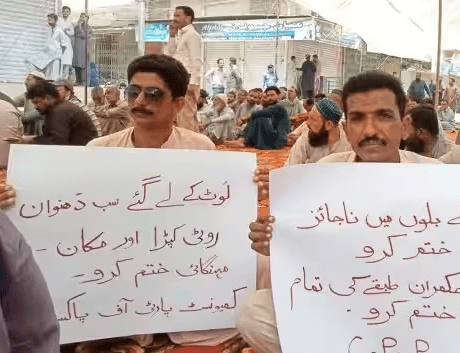 Protests against sky-high power costs have lately broken out in a number of Pakistani cities. People in Peshawar, Karachi, Lahore, Multan, and Rawalpindi have blocked roads, burned tyres, and chanted slogans in protest of the increased energy rates that have resulted in large bills for the month of July.
Murtaza Solangi, the country's temporary minister of information, said on Tuesday that a list of recommended actions to bring relief to the people had been finalized by the Energy ministry and will be presented in a federal cabinet meeting for approval.
Anwaar ul Haq Kakar, the country's interim prime minister, called an emergency meeting two days ago and ordered officials to take "concrete steps" within 48 hours to lower the price of electricity. Between the end of a government's term and new elections, Pakistan uses an interim administration to run the country.
With the dissolution of PM Shehbaz Sharif's government, we take a look at the continuing political turmoil in Pakistan (and beyond).
On Sunday, Kakar claimed to speak for "the common man" and promised that the Prime Minister's House and the Pakistan Secretariat will take steps to reduce their power use. Additionally, he requested that "even if the air conditioner in my room has to be turned off, do it."
What caused Pakistan's major electricity pricing issue, how have people responded, and what is the government doing about it?
Protests in Pakistan have been sparked by rising electricity prices.
The demonstrators are upset about the high July power bills, but they refuse to pay them since they are already battling with high inflation, high unemployment, and severe load-shedding. Unions have warned that the devastating costs would force many companies to close.
Over the electricity pricing problem, the Jamaat-i-Islami (JI) has called for a statewide strike on September 2.
ADVERTISEMENT
Dawn, a Pakistani news outlet, reports that "since May, the average cost of electricity has more than doubled for low and middle-class households."
What's caused such a spike in our electricity costs?
The increase is a direct result of the terms Pakistan accepted in June for an IMF rescue of $3 billion. The IMF has urged Pakistan to increase tax collection as part of a suite of measures designed to bolster budgetary discipline. It took eight months of intense discussions to finally seal the bailout accord.
At a press conference after the agreement, IMF Managing Director and Chair Kristalina Georgieva remarked, "The anticipated improvement in tax revenues is critical to strengthen public finances, and to eventually create the fiscal space needed to bolster social and development spending…"At the same time, it's critical that authorities improve the energy sector's competitiveness by lowering prices, reorganizing the industry's cost structure, and refocusing power subsidies.